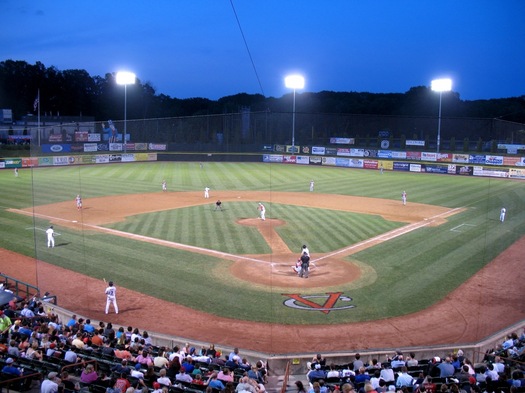 The Tri-City ValleyCats open their 2015 home season Thursday evening at The Joe. They'll be facing the Staten Island Yankees in the first of a three-game series. (If it seems like the season started a little late, it's probably because the team played its first six games on the road.)
The ValleyCats are a farm team for the Houston Astros in the New York-Penn League, which is the "short-season A" level. (Minor league baseball's levels go from rookie ball up to AAA.) And while that's a few steps from the majors, more than 30 one-time ValleyCats have ended up making appearances in MLB -- including Hunter Pence, Ben Zobrist, Jose Altuve, George Springer, and most recently, Vincent Velazquez (who made his debut for Houston this month).
Many of the Astros top draft picks -- especially older players out of college -- end up being assigned to the ValleyCats. And this year should be no different.
Tickets start at $5.75 if you buy ahead of time, so it can be relatively cheap night out. The Joe -- er, Joseph L. Bruno Stadium on the campus of Hudson Valley Community College -- is a nice venue. And, this being minor league baseball, there are a bunch of promotions and wacky theme nights.