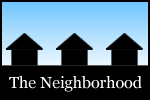 Among the topics in this most recent spin around the Capital Region's online neighborhood: BusPlus, horses, mountains, the thick of the woods, pollinators, Ivanhoe Bland, a donut burger, a hidden gem, yucca and chicharron, everything at Muza, six with the works, low expectations, tables for one, a clock, and Copenhagen.

Away from his person blog, Sandy shared some thoughts about the possible future of BusPlus.
Crystal spent an afternoon volunteering at Equine Advocates.
Jen hiked Pyramid, Gothics, Armstrong and Upper Wolf Jaw mountains in the Adirondacks.
In the Catskills, Christine hiked Peekamoose Mountain and Table Mountain.
Silvia went for a trail run "in the thick of the woods" of Thacher Park.
Jackie shared a bunch of her photos of pollinators on the job.
Paula spotted a heron in Washington Park.
Carl dug into the mystery of Ivanhoe Bland.
J+R tried a donut burger at a food truck in Hudson.
Steve N. dined at a "hidden gem" in Schenectady.
Albany Jane got fried yucca and chicharron at Flores Family Restaurant.
Lorre is on a mission to try everything at Muza.
Mr. Dave has been trying to convince his young progeny of the wonders of "6 with the works" Hot Dog Charlie's.
Steve checked out some of the offerings on the patio at 15 Church.
Jerry's expectations were set low at Panda Express.
Daniel did some thinking about tables for one.
A clock prompted Rob to consider the significance of some objects.
And not local, but interesting: Julie posted many photos from her recent trip to Copenhagen.
Hi there. Comments have been closed for this item. Still have something to say? Contact us.