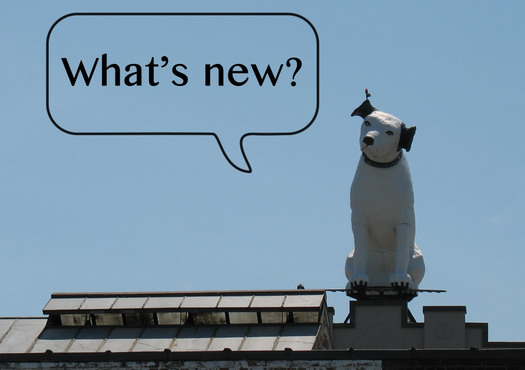 The Artist Formerly Known as AOA Jess emails:
Hello 518!
It's been a shocking 20 months since I was last home in Albany.
That feels like a lifetime. Fortunately, I'm going to be back in town Saturday and I can't wait.
I've only got a week and I have lots of friends and family to see, but I'm seeking suggestions nonetheless. Obviously there are my perennial favorites (Troy Farmer's Market, Wine Bar on Lark, spicy green beans at New World Bistro, etc.) but I'd love recommendations.
What new places have opened up since I was home last that are "can't miss" spots? Albany-Troy area preferred as I probably won't have time to get to Saratoga on this time.
Thanks in advance!
Re-visiting a place a once a year, once every few years, can be interesting perspective -- it's still familiar, but the things that have changed are more noticeable.
So, got suggestions for new stuff that Jess should be sure to check out? Please share!
Hi there. Comments have been closed for this item. Still have something to say? Contact us.