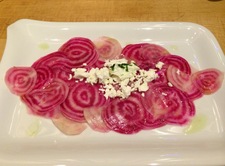 Dana emails:
We're expecting a baby soon and were looking for a meal delivery service in the Capital District. Not necessarily to lose weight, but something that's somewhat healthy, delivered cold, but that can be warmed up for meals, so we don't have to worry about meals every night once the baby's here. I've only seen services in other larger metropolitan areas, but not in ours. Any ideas/suggestions?
We are, of course, interested in hearing about local suggestions. But we've also noticed recently there are some web-based companies that offer shipments of meals or pre-prepped meal ingredients. So maybe that's a related option. (We really have no idea -- we have not seen those services in action.) Or maybe you can think of a different angle -- like, say, small-scale catering -- that could work.
So, got a suggestion for Dana and family? Please share!
Hi there. Comments have been closed for this item. Still have something to say? Contact us.