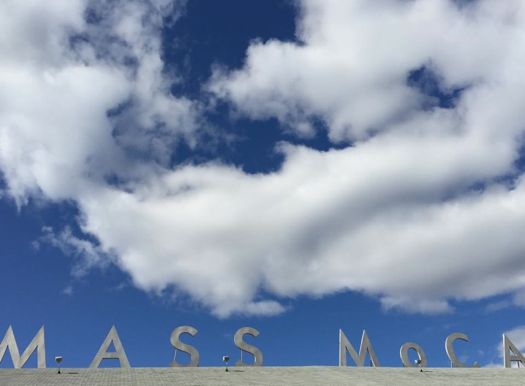 Summer comes and goes so quickly upstate. And there's that constant tension between accomplishing all of the everyday tasks that are necessary to complete in our daily lives and diving into summer's pleasures.
During winter we get the occasional surprise snow day in which to curl up with a good book and a hot chocolate, or make a snowman. So what about summer?
We asked a handful of people what they would do with a stolen summer day...
Tony Iadicicco
Artist / executive director of Albany Center Gallery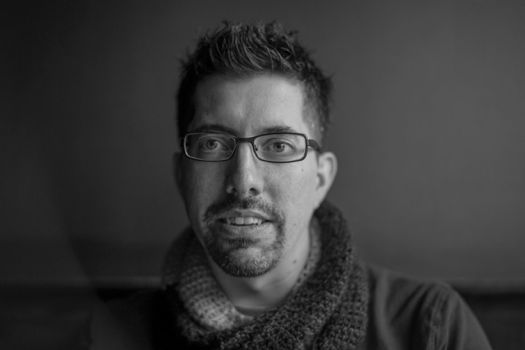 photo: Richard Lovrich
A stolen summer day... I'd start with an ice coffee and breakfast with my girlfriend at Iron Gate. Pack the car with lunch and we'd head to MASS MoCA.
After that, we would head to The Clark.
Maybe I'd do some antiquing on the way back to Albany. Then I'd make dinner, have some cider, head to the studio and paint for the evening.
Brittany Glenn
Actor / choreographer / nanny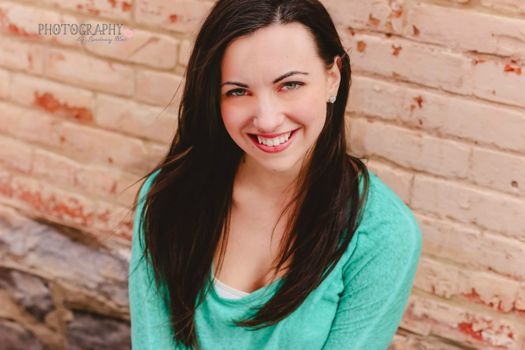 If I could have one free day in this area to do whatever I wanted, I'd probably spend an hour of it just pondering all the possibilities. There is so much to do here, how can I choose the best places to visit for the next 24 hours?
I live in Troy, so I'd probably start my day off with a jog on Peebles Island. There's a beautiful landscape, friendly people, and I almost always see some kind of wildlife. Then I would head to downtown Saratoga for a breakfast of crepes and coffee with friends at Ravenous. Downtown Saratoga has wonderful restaurant venues and it's quiet. Perfect for mid-morning conversation. Then I'd stroll around Saratoga and Congress Park just to take in the sunshine. I'd also visit my friend Dawn at Saratoga Sweets Candy Company because I can't go to Saratoga without stopping in to see her!
Because this is my ideal day, Freddy Ramirez would be offering a Broadway dance class, so I would definitely go to downtown Schenectady to take that. This man knows how to make class fun. He has also taught me everything I know about tap dancing. Since I'm already in Schenectady, I'd go over to Ambition for lunch. Their Union Girl sandwich is to die for, and they have a cinnamon hazelnut coffee that brings me back week after week. Then, I would head over to Clifton Park for a few hours to hang out with my parents on their back porch. I could not have a stolen day without them, they're so nice to be around and I love them very much.
I'd finish off the day with dinner with friends at Brown's Brewery in Troy and then a show at Schenectady Light Opera Company. SLOC has been my home away from home since 2013. I could think of no better way to end my day than watching my friends perform on the established Schenectady stage.
I have lived in the Capital Region since I was 3. My dad was in the NAVY, so we had a very good chance of being transferred to another state. I am so grateful that my family never had to move. I couldn't think of a better place to grow up. There are endless opportunities to network and explore, all you have to do is step outside.
Shadi Khadivi, Jason D'Cruz, Cyrus D'Cruz
Project manager at NYS OGS Design and Construction Group, UAlbany philosophy professor and protected bike lane promoter, 3-year-old scooter-er and Darth Vader lover who likes to play in water and climb vertical surfaces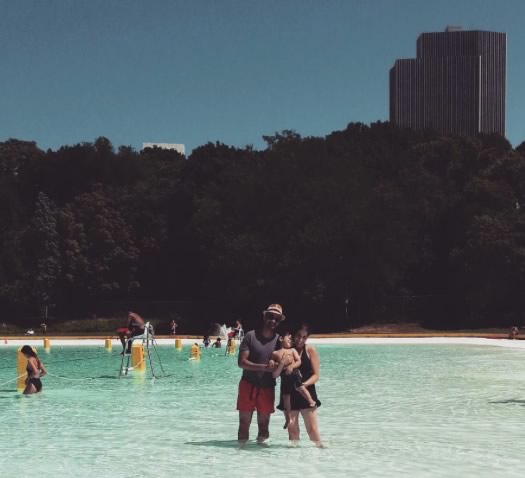 We recently discovered the beautiful outdoor swimming pool at Lincoln Park. The gently sloping pool covers approximately two acres, and is perfect for toddler swimming lessons. The cerulean water is surrounded by stands of tall trees, which make us feel insulated from the din of the city. But the towers of the Empire Plaza on the horizon remind us that we're only a fifteen minute bike ride from home.
Last Sunday we left home at 11:40 am and got there in time for the pool to open. We left the pool at 1:30 and arrived home in time for a late lunch and an afternoon nap for all three of us.
Patrick Dodson
Photojournalist at the Daily Gazette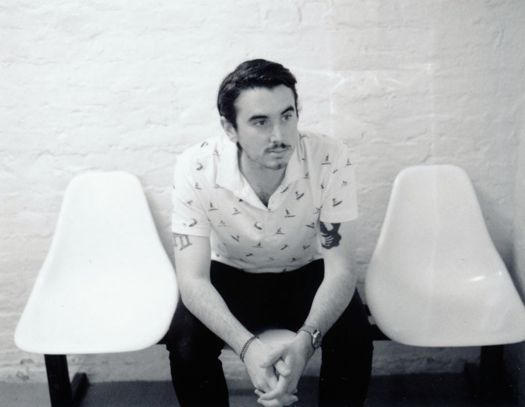 My favorite thing to do in the summer on my days off is to relax and walk around the city. And my favorite place to go is the observation deck at the Corning Tower. First I'd go to Lark Street or to a food truck and pick up lunch. I bring an iPod and listen to my music and just clear my head while looking at the view from the tower. I just sit on the ledge against the glass of the window and look directly down. There is hardly ever anyone up there. I don't think people really realize it's open.
If it's a day when I'm feeling more ambitious, definitely I enjoy the High Peaks -- driving up there and doing a nice day hike. There is a cabin up there where a guy has set up a camera obscura in a cabin. There is a little pinhole in the cabin and he's turned it into a giant camera obscura -- so I'm going to stop there on my next free day. And then I'd stop for dinner at the Lake Placid Brewery.
Jessica Mcenaney
Troy Flea / Dang That's Cherry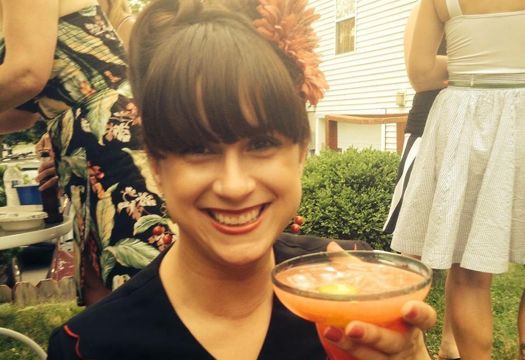 If I was to wake up one morning and realize I had nothing I'd planned or was obligated to do, I would first make sure I was really awake and not in a dream! These days it seems impossible to get any free time . Then I would start scheming.
1) Order subs from Genoa
2) Skip showering and dress for a day on the water.
3) Take the kayaks out onto the water, with my fiancée and puppy.
4) Kayak to Peebles Island
5) Have a picnic and relax.
6) Play frisbee with Rosie and hike the island
7) Kayak back to the house.
8) Order Defazio's.
9) Watch the sunset on the deck with a nice summer cocktail
10) Shower and pass out!
After re-reading that I sound exhausted! So my backup plan would be to not leave bed all day and catch up on all the sleep I have been missing. :)
Corey Aldrich
Freelance producer / art aficionado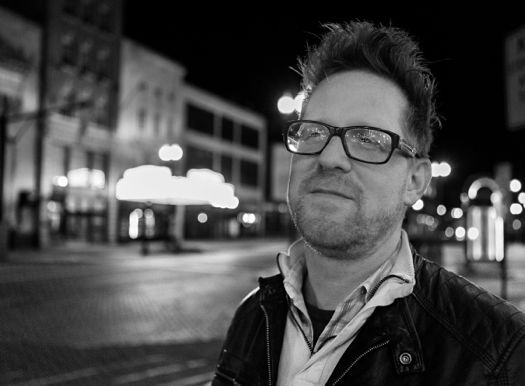 photo: Sarah Pezdek
A great day for me involves a little physical relaxation and mental stimulation. It starts with late morning brunch (after a nice sleep in) on the patio at the Iron Gate in Albany. A trip out to the Peace Pagoda in Grafton, followed by an afternoon visit and dip in Babcock Lake at my friend Michael's camp. From there it would be nice to take the back way, top down in the TT, to Saratoga to catch a performance at Opera Saratoga (La Cenerentolla was AMAZING) with a post performance cocktail on the back patio at Sperry's, preferably made by one of my favorite area bartenders, Jared Horton. Finally, going down the home stretch to beloved Troy, I see a night cap with Vic and Heather at The Confectionery, like the old days, doors locked, after hours. Now, if only I could find a date... Oh my!
Devon Ponitowski
Graduate student / writer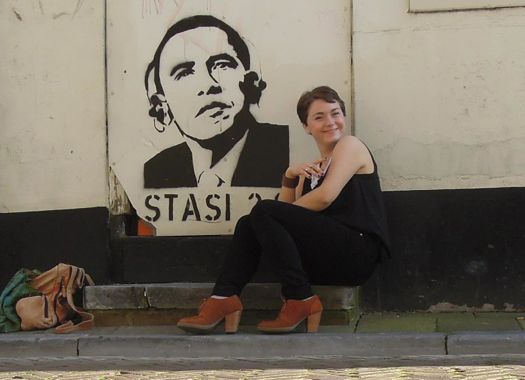 As an English major employed at a coffee house, my mind often wanders from the barista station to idyllic, peaceful places. "The daily grind," as we call it, heightens the appeal of having just one open day to do that thing we've been meaning to do in our illusory free time. Maybe we can blame the fast-paced nature of our culture, or maybe it is just Netflix. Either way, one unbridled free day to break up the monotony deserves to be seized.

On my free day, I wake at sunrise. (After all, waking up early because your boss's business depends on it is much harder than waking up early for your own creative reasons.) I travel to Yoga Mandali on Broadway in Saratoga Springs to soak in the morning light flooding through the arched windows of their second-floor studio. The soft chiming of the bells used in class mixes with the stir of a city coming to life. Wafting up through the windows, there is the smell of coffee from a café down the block. My body is moving in tune with the beginning of a new day.

After exchanging namastes at Mandali, I'm on my way off the beaten path to my favorite secret destination. Just 30 minutes outside the inviting bustle of Saratoga Springs is the quaint town of Greenwich, where one can find the widowed wife of a Skidmore professor living in a book paradise. After her husband passed, he left her with an eclectic collection of rare novels and field guides from all over the world, a large amount of property in Salem, and two barns. These ingredients culminate in a fairytale-like bookshop in the woods known as The Owl Pen. In the Owl Pen, I spend hours musing at the books on the shelves. I look for hidden love notes inside yellowed pages, attempt to read Colette's Gigi in French, and admire the first-edition copies of old classics, wondering about the pockets they have been kept in. Perhaps the most enchanting element of this shop is imagining the man that once owned the items inside. Where did he travel to find these rare literary gems? Did he leave his notes in the margins for any particular future audience? Most of these questions could be addressed to the shop's current owner, but it is the element of mystery that makes this used bookshop different. When there are not many other customers around, it seems like I am searching the private shelves of a wise collector, and his old wisdom coats my imagination like the dust on the shelves.

From the beaten path of Salem, I take a slow, scenic drive back to Saratoga where I finish my day at the little French retreat known as Ravenous. On my plate is a crepe oozing with fresh Gruyere and a small helping of Montréal-inspired poutine complete with gravy and cheese. Not to mention the famous Ravenous pink lemonade, freshly squeezed from heaven. Ah, the perfect and delicious ending to one exploratory day of freedom!
Sam Gorenstein
Comedian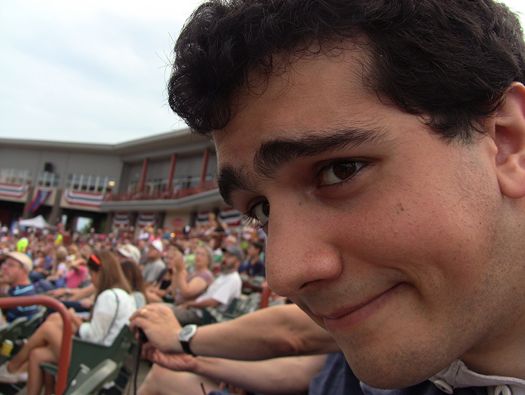 What I would want to do with a stolen summer day:
Breakfast: Pancakes at Mike's Diner in Guilderland. Followed by a morning of reading in Tawasentha Park. 
Lunch: La Empanada Llama. (Anything on the menu as long as I can dip it in the green sauce.)
Then hanging out with friends at Hudson River Coffee House.
Then a ValleyCats game.
Dinner: Buffalo Chicken Pizza at the Red Front in Troy.
And, if it's not cheating, a midnight movie at The Madison.
What I would likely do with a "stolen summer day":
Oversleep.
Katherine Stephens
Education programming manager at Proctors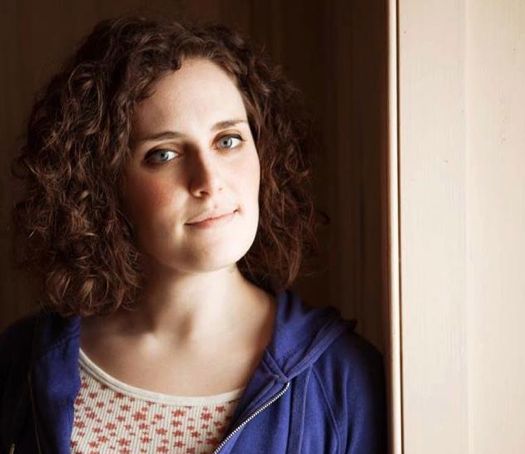 With my stolen summer day, I would hit the things I love about our region -- food, culture and nature.
I'd start with breakfast at the Iron Gate Cafe in downtown Albany (if you haven't been there, you're missing out!) then head out to Williamstown. I'd kill a few hours at the Clark and then mosey on over to the Williamstown Theatre Festival weekday matinee.
On the way back, there'd be a late afternoon hike and dip at Grafton Lake.
Kristen Holler
Albany Barn executive director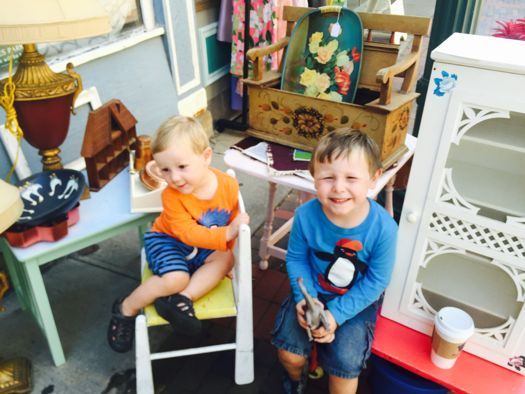 A perfect stolen summer day for me is an early-a.m. iced coffee and breakfast sandwich, perusing an outdoor antique sale/flea market/community yard sale for a worn-out piece of furniture with good bones (haggling down the price, of course) and taking it home and stripping it down in the yard while the kids play.
When nap time rolls around, I get creative. And when the kids get up -- spray-ground and ice cream for all!
Say Something!
We'd really like you to take part in the conversation here at All Over Albany. But we do have a few rules here. Don't worry, they're easy. The first: be kind. The second: treat everyone else with the same respect you'd like to see in return. Cool? Great, post away. Comments are moderated so it might take a little while for your comment to show up. Thanks for being patient.