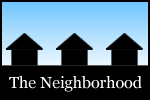 Among the topics in this most recent spin around the Capital Region's online neighborhood: school lunches, laughing in the face of death, the Democratic primary, Indian Head, yoga on a board, wildflowers, an autumn bucket list, a birthday dinner, Black & Blue, onion rings, and Bab-O.
Daniel reviewed his kids' school lunch menu: "It just hurts to look at it. I can't even bring myself to say the words on the menu. It barely resembles food."
Amy on laughing in the face of death. And roller coasters.
Chuck explained why he's voting the way he is in this week's Albany County exec Democratic primary.
Jen and Chris hiked Indian Head in the Adirondacks and took in the beautiful view.
Julie hiked along the North-South Lake Escarpment Trail in the Catskills.
Silvia took a yoga class -- on a paddle board in Saratoga Lake.
Jackie examined the wildflowers along the Spring Run Trail.
Crystal put together an autumn bucket list.
The Fuj enjoyed a birthday dinner at Peck's Arcade.
Zena checked out Black & Blue.
Steve N. highlighted the onion rings at Country Drive-In.
Ashley happened upon the Health Living Cafe in an alley off Broadway in Saratoga Springs.
And Carl recalled the Bab-O Factory.