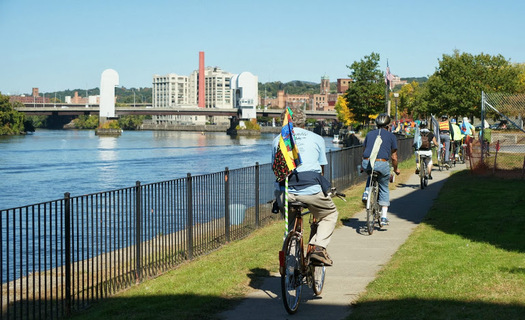 The Troy preRAMBLE -- and alternative transportation festival -- is lined up for this Saturday, September 26. What is it?
The preRAMBLE (to the Collar City Ramble) is an alternate transportation festival exploring Troy by alternate means. Tour Troy by foot, bike, boat or whatever - discover places you've never seen. The event includes group tours as well as self-guided tours for biking and walking. There will also be kayak rides, bike safety classes and giveaways. Many local venues will be open for our event. The day-long festival concludes with a tour to Freedom Square, 101st St and 6th Ave, for a free concert with community food. All events are free.
There's a schedule at that link above.
The preRAMBLE is organized by a coalition of groups that are looking toward the creation of the Collar City Ramble, a non-motorized transportation path that would string together various sites throughout Troy.