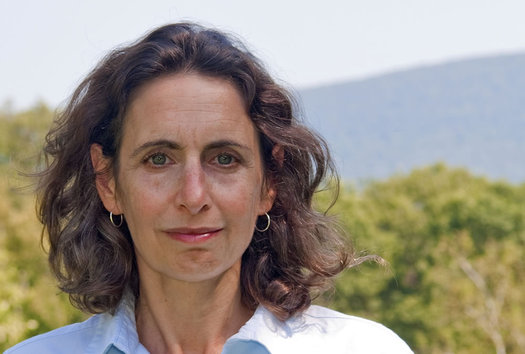 Journalist Elizabeth Kolbert will be at Skidmore November 3 for a talk titled "We Are the Asteroid." It's free and open to the public.
Kolbert's a staff writer for The New Yorker, and in recent years has been writing frequently about climate change and extinction. Her book, The Sixth Extinction: An Unnatural History, won a Pulitzer Prize last year.
Talk blurbage:
According to Kolbert, "The earth changes slowly, except for extraordinary moments when it doesn't. At times of sudden change, vast numbers of species have died out. There have been five major mass extinctions over the last half a billion years. We are now living through the sixth. The rate of change on the planet today is faster than at any time since the asteroid impact that ended the reign of the dinosaurs. This time around, we're the asteroid. We are warming the planet, cutting down rainforests, and moving plants and animals between continents. Look around: this is what mass extinction looks like."
The talk is Tuesday, November 3 at 7 pm in Palamountain Hall.
More upcoming talks at Skidmore
+ October 15: journalist Graham Roberts, "Seeing is Believing: Visual Journalism York Times"
+ October 15: ethicist Roger Scruton, "The Law of the Land: Reflections on Law and Migration"
+ October 20: novelist Colm Toibin, "Fresh News from a Small Town"
+ October 21: former US Senator George Mitchell, talking about his new memoir
+ October 29: Harvard Law School professor Charles Ogletree, "Do Black Lives Matter? Race and Justice in America Now!"
photo: Nicolas Whitman