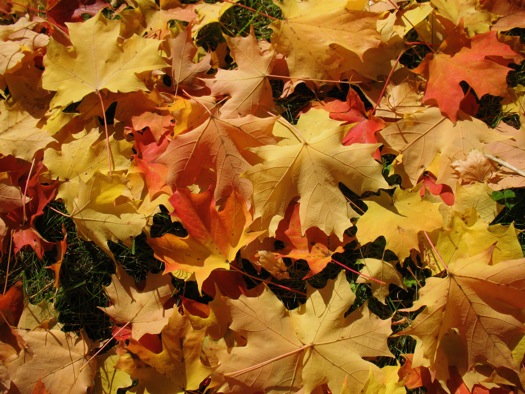 All this time and we didn't realize an economic opportunity was literally growing right in our backyard.
A website called Ship Foliage launched this week, offering to ship a box of fall foliage to anyone in the US:
We collect, preserve and ship gorgeous fall foliage! All leaves are collected from New England, and undergo a unique preservation process. The process enhances the foliage color contrast and also preserves the leaves for years to come! ...
Our foliage experts hike all around the Northeast in search for the perfect leaves. During our collection phase we sift and filter through our inventory, hand selecting only "Grade A" foliage.
All for $19.99. And of course, there's also a service for shipping snow.
So this got us thinking about what other under-appreciated assets from around here we've just been letting lie fallow -- and how they could be monetized...
Potholes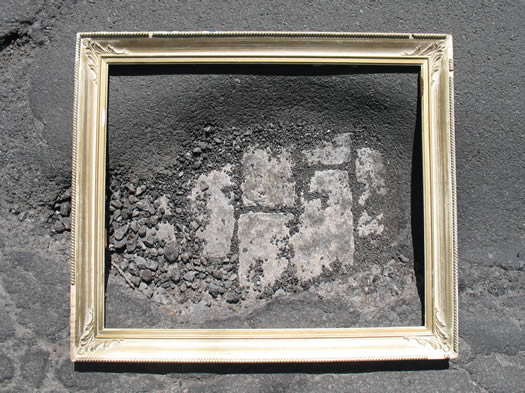 The problem with many parts of the United States is that their winter climates generally aren't cold enough to prompt the thaw-freeze cycle that causes potholes, thus their roadways are blandly smooth and non-jarring. Boring.
So, for the low, low price of just $49.99 Potholes-A-Plenty will send you samples of genuine upstate New York crumbled roadway. This broken asphalt was allowed to naturally crack during the course of our six-month winters, and then foraged by hand. (No shovels!)
And for just $149, we'll ship you an entire Upstate New York pothole, framed and ready to be displayed on your wall.
Corrupt politicians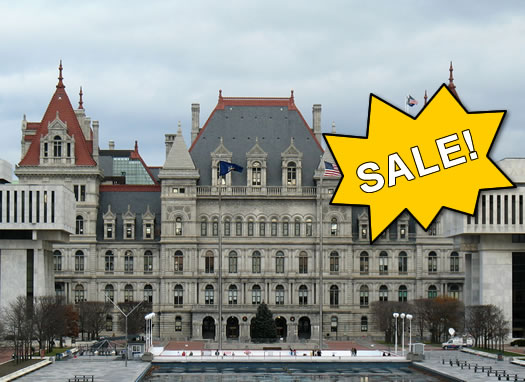 State or local government working a bit too efficiently? Does the public integrity unit of your local US Attorney's office have too much time on its hands? Is there so much openness and transparency that you're feeling a draft? Corruption Connection can help you.
For five easy consulting payments of just $999 (paid to a shell company LLC), a genuine corrupt New York State politician will offer counsel and advice on how to better pursue graft in the government body of your choice. Consulting topics include, but are not limited to:
+ Introducing gray areas into discussions of quid pro quo
+ Auctioning off legislation
+ Tailoring contract RFPs for campaign donors
+ Ballot line petition fraud
And don't miss Corruption Con 2016, at which corrupt politicians from New York State and Illinois will be joining up to offer a comprehensive program on how you can leverage your own self-interest to catalyze the synergies in your local political ecosystem for maximum gridlock and embarrassment.
History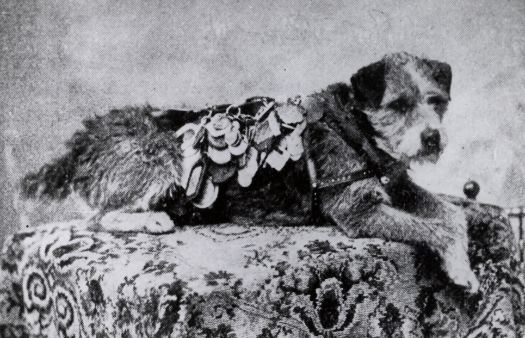 Dog stories are very popular.
Perhaps you're associated with one of those places in the United States that was "established" in 2004. Or you live in a place that still doesn't appear on Google maps. Or maybe nothing interesting has happened to your city or town -- ever.
Well, Upstate New York -- and the Albany area especially -- has more history than it knows what to do with. And now you can benefit. Because History Here and There can facilitate the lease of one of Albany's many artisan-crafted historical tales for your backstory-deficient place.
Each Albany tale includes a genuine artifact, a disputed account of what actually happened, and a character with a baroque Dutch name.
Leases are available for 10, 20, and 30 year terms -- it's your choice. If you think it will take longer than three decades for your city or town to develop its own stories, one of History Here and There's brokers would be happy to talk with you about lease-to-own arrangements and financing.
Air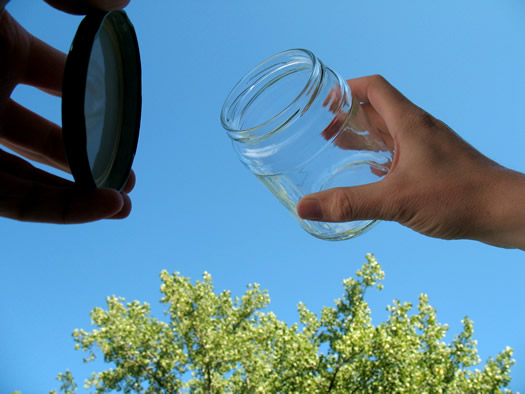 As both one the largest wilderness areas and least-populated sections of the eastern United States, the Adirondacks has uncommonly attractive air. And now, from the makers of Perri-Air, comes Airdirondacks.
For just $75, Airdirondacks will you send you a jar of air, sustainably harvested from one of the Adirondack High Peaks.
And if you order now, we'll include a small swarm of free-range black flies so you can fully inhale the Adirondacks.
The sky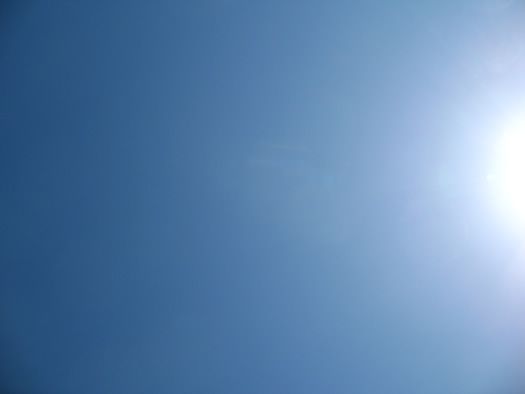 Though perhaps not as well known as Arizona sunsets or San Francisco fog, Upstate New York routinely enjoys spectacular blue skies in early fall. And of all the blues in the world, this is a very special blue.
Because the rest of the world should get the opportunity to share in this vibrant, life-affirming color experience, Cerulean is now offering affordable royalty-free licensing of the color Upstate Sky Blue.
Got a new product? Looking for just the right wall color? Jeans faded? Upstate Blue is the color for you.
Contact one of our licensing associates today to find out just how easy it is to incorporate Upstate Blue into your next project.
Hi there. Comments have been closed for this item. Still have something to say? Contact us.