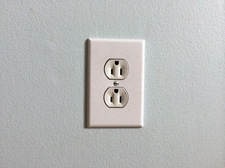 C asks:
We're doing some light renovation of a space in our house, taking out an old drop ceiling, and we're looking for an electrician to help with a few things. The biggest thing I think is moving some of lights that had been in the ceiling. Some of the wires will also probably have to be moved.
Does anyone have recommendations for an electrician for a small project like this?
We've had a similar question in the past, but it was years ago and things change.
So, know of a good electrician for C's project? Please share. And bonus points for a sentence or two about why you're recommending that person or company.
Hi there. Comments have been closed for this item. Still have something to say? Contact us.