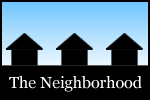 Among the topics in this most recent spin around the Capital Region's online neighborhood: a conversation about guns, job sprawl, river views, the Helderberg-Hudson Rail Trail, the Huyck, liverwort, a snake, the Mohawk Hudson River Marathon, bike trips, canals, online reviews, vegan pizza, what cities taste like, brunch, and smart companies.

Amy recalled a back-and-forth about gun ownership -- and the importance of conversation between people who disagree.
Sandy examined the issue of job sprawl.
Julie took in the views on Breakneck Ridge along the Hudson River.
Silvia ran along the Helderberg-Hudson Rail Trail.
Chris explored the Huyck Preserve with her dog.
Jackie got an up-close look at fungi and liverwort.
The Bee Balm Gal lamented the fate of what appeared to have been a pet snake let loose in Malta's 100 Acre Wood.
Jona ran the Mohawk Hudson River Marathon.
Rochelle put together a bike trip wish list for 2016.
Carl looked at the canal history of Cohoes.
A restaurant owner asked Steve about how readers interpret online reviews.
A neighborhood connection led to Randal enjoying a vegan pizza at The Orchard.
Daniel on what Schenectady and Troy taste like.
Zena and Kimberly checked out the new brunch menu at Creo.
And Chuck competed for the title of the Capital Region's Smartest Company.