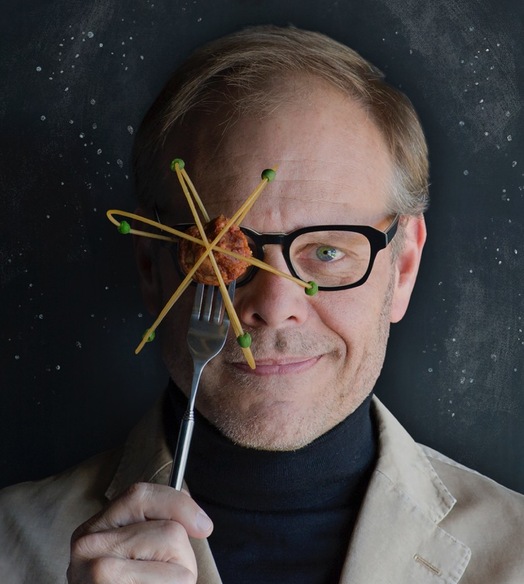 Announced today: Alton Brown will be back at Proctors April 30 for another live show. Tickets are on sale now -- they're $20 and up.
Show blurbage:
With "Eat Your Science," fans can expect more comedy, talk show antics, multimedia presentations and music (yes, he sings) but Brown is adding a slew of fresh ingredients including new puppets, songs, bigger and potentially more dangerous experiments and what every cook needs in his kitchen: FIRE.
As you know, Alton Brown is a longtime Food Network personality/host. His Good Eats series is probably one of the best cooking shows of all time -- it explored the technique and science behind food in an accessible and fun (often goofy) way.
He was last at Proctors in 2014, all bundled up.