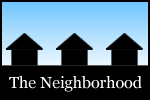 Among the topics in this most recent spin around the Capital Region's online neighborhood: the Cohoes Mastodon, frostweed, Jay Mountain, running, Syracuse, the scary, art, supper club, restaurant stories, pickles, Sonic, Saratoga, Schuylerville, pumpkin products, an odd hat, and getting turned around.

Carl recalled when the Cohoes Mastodon was unearthed (there were doubters).
Jackie went in search of frostweed.
Jen took in the fall color on Jay Mountain.
Chris detailed her experience running the Mohawk Hudson Half Marathon. And Jona, who ran the full marathon, talked about hiring a running coach.
Julie shared a bunch of her finds in Syracuse.
A visit to one of those Halloween stores had Stephanie considering her parenting approach to "the scary."
Chuck posted his entries for this year's BUILT.
J+R recapped their dinner at the Heather Ridge Farm's "Why a Duck?" Supper Club.
Dominic shared some stories from the restaurant world.
Steve shared results from the pickle event in downtown Albany.
Zena recalled her Sonic experience this summer.
Daniel tried out some new-ish things in Saratoga Springs.
Ashley stopped into a diner in Schuylerville.
Steve N. rallied for a boycott of "ridiculous, superfluous, disgusting pumpkin products."
Paula noticed an odd hat.
Amy told of the time she was turned around by the Queen of DuPont Circle.