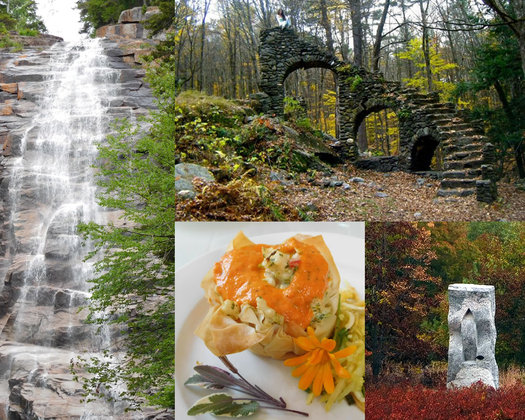 By Julie Madsen
New York and New Hampshire are separated by Vermont, but it's still only a two-hour drive from here to the state of "Live Free or Die."
And it's worth making the trip over -- whether it's just for the day or a whole weekend -- because there are also sorts of things to see and do, from natural wonders to the world's largest arcade.
Here are a few spots you might want to check out...
Because it's fall
Enjoy the foliage along the way...
Madame Sherri Forest, West Chesterfield, NH 03466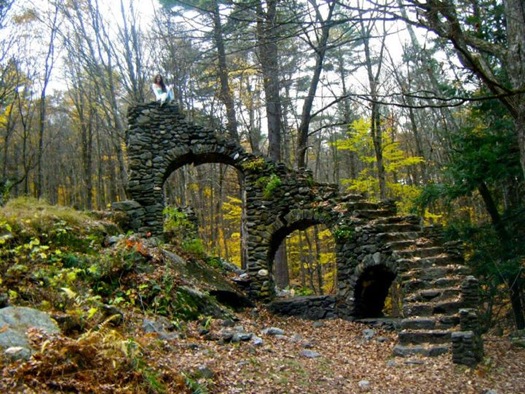 The Madame Sherri Forest is just over the border with Vermont in southern New Hampshire, next to the Wantastiquet State Forest. It's named after a former owner, Madame Antoinette Sherri, who had been born in Paris and was a costume designer in New York City during the early 1900s. She lived in a lavish "castle" on the site and hosted what were said to be wild parties. The magical remains of her home linger in a delightful forest with miles of hiking trails.
Pumpkin Festival 2015 Let it Shine, Laconia, NH 03246
New Hampshire's Pumpkin Festival won the Guinness World Record for the most lit jack-o'-lanterns in one place in 2013, and they're giving it another go this year in in downtown Laconia. You'll find thousands of uniquely carved pumpkins, pumpkin bowling, food and craft vendors, the pumpkin express train, and a Ferris wheel to see it all from above. The festival is this weekend, October 24.
FunSpot, 579 Endicott St N, Laconia, NH 03246
While you're in Laconia, you can also stop by Funspot, said to be the largest arcade in the world. It has new arcade games, as well as a large collection of classic arcade and pinball machines. There's also bowling, mini-golf, bingo, and rides for kids.
Day trip in southern New Hampshire
Sticking to the southern reaches of the state, there are a lot of wonderful destinations.
Mount Monadnock, 116 Poole Road, Jaffrey, NH 03452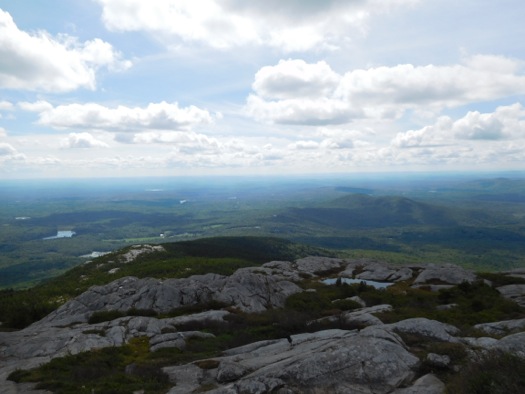 Mount Monadnock is one of the world's most-climbed mountains. It's a great starter mountain with incredible views at the summit. A moderately challenging four-mile round trip hike, be sure to wear appropriate shoes, bring lots of water, and a snack. ($5 per person.)
Pickity Place, 248 Nutting Hill Rd, Greenville, NH 03048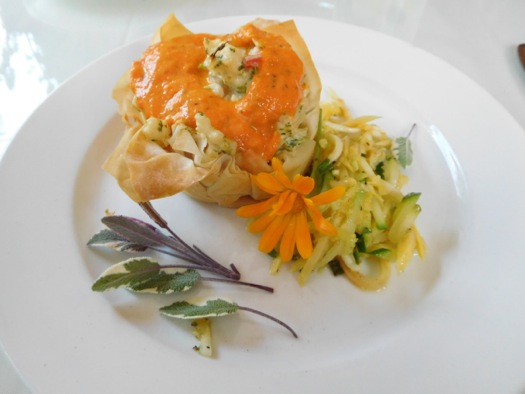 Make lunch plans in advance, call in a reservation to Pickity Place. It's an enchanting experience: a gourmet five-course lunch with edible flowers in a cottage that inspired the illustrations for The Little Golden Book version of Little Red Riding Hood. Each month the menu changes, making use of what's fresh and in season.
Andres Institute of Art, 98 NH-13, Brookline, NH 03033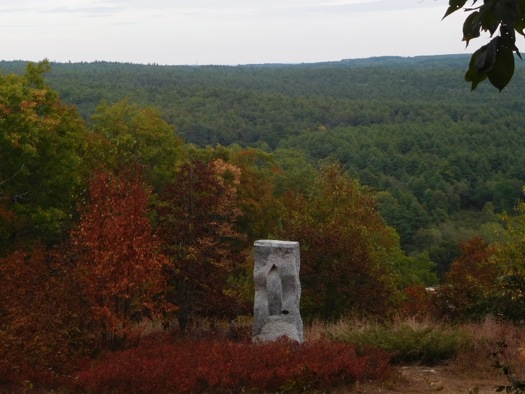 The largest outdoor art park in New England, the Andres Institute of Art is free to walk around. There are many miles of trails with terrific sculptures, melded with the splendor of the surrounding nature.
Dinner in Keene
If you're up for dinner, stop in Keene on the way home just before you reach the border of Vermont. There are many options in this quaint town. (I've had a memorable meal at the Stage Restaurant and Café -- good food, service, and ambiance -- it's currently closed for a few weeks for renovations.)
Weekend in the White Mountains
Head a bit further north and you will enter the White Mountain range, a rugged and stunning setting.
The White Mountains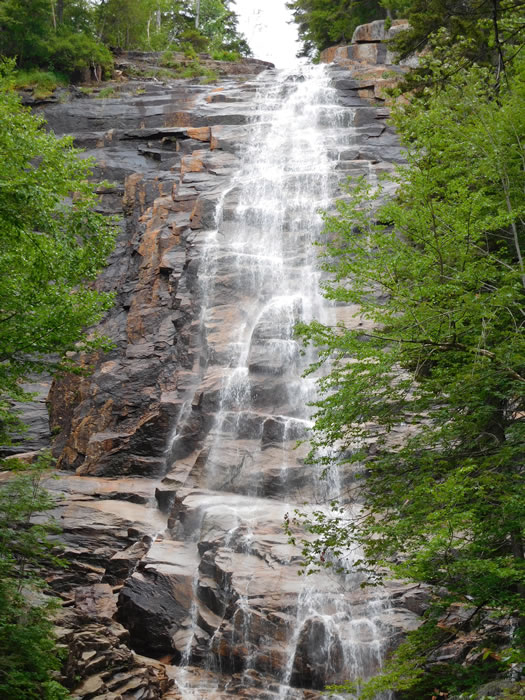 Arethusa Falls
This region includes the White Mountain National Forest and some state parks. The region is bursting with waterfalls to discover, and Arethusa Falls in Crawford Notch State Park is a majestic one.
If mountain hiking is more your scene, try one from the Presidential Range (peaks are named after presidents). The tallest of them all is Mount Washington -- the highest peak in the Northeast. (It has an auto road so you can enjoy the views sans-hiking, if you please.)
And winter lovers will find no shortage of skiing in the area!
Polly's Pancake Parlor, 672 NH-117, Sugar Hill, NH 03586
No trip to the mountains is complete without a pancake breakfast and an incredible view. And at Polly's you can slather everything with their maple spread. Call ahead and put your name on the waitlist, this place gets packed.
____
Of course, that's just a sampling of things to do or see in New Hampshire. It doesn't even mention the state's many lakes, or its ocean shore. Maybe we'll come back to those next summer.
Julie has got the travel-bug. Whether it's day trips, weekend getaways, or wandering around the world -- she's always up to something. Read more about her adventures at juliejourneys.com.
Hi there. Comments have been closed for this item. Still have something to say? Contact us.