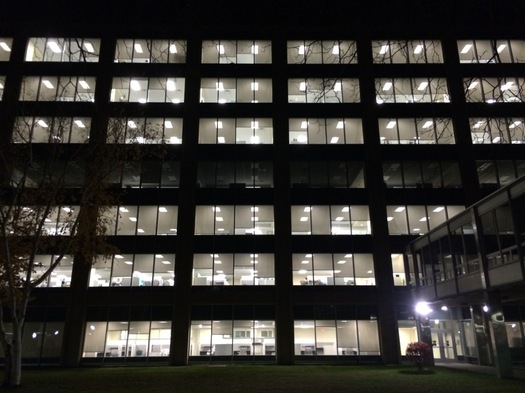 Building 5 at the State Office Campus got a big makeover this past year. And from the outside at least, we'd say a successful one. The exterior is now a modern take on the midcentury style of the rest of the campus.
Also: Big windows. And it lights up nicely at night.
(Here's a not-very-good panorama shot of the building front on the Washington Ave side.)
Hi there. Comments have been closed for this item. Still have something to say? Contact us.