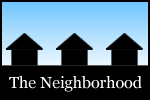 Among the topics in this most recent spin around the Capital Region's online neighborhood: a term that doesn't fit, Albany High School, Albany as a media capital, once-popular clubs, farming reality, mountain biking, hiking along the border, a new trail, a dash, upstate cuisine, favorite fall bites, the new wine shop, a new brewery, tequila, Tara Kitchen, and fun at the dentist's office.

The Paris attacks prompted to Amy to think about the shortcomings of the term "suicide bombing".
Silvia reflected on her regrets from the Albany High School vote.
Carl recalled the former prominence of the press in Albany, when the city played a central role in the affairs of the country and was "a cauldron of political thought and action."
Christopher highlighted the once-popular German clubs of Albany.
Rob's Green Acres fantasy met reality at Dancing Ewe Farm.
Jen went mountain biking at the Mohonk Preserve.
Julie hiked along the New York/Massachusetts border.
Jackie explored the new Saratoga Siege Trail in Schuylerville.
Chris ran the Veterans Day Dash 5k at Shen.
Daniel posted bonus "upstate cuisine" menus that chefs submitted as part of his post earlier this week on AOA. And Dominic shared thoughts on the menu he contributed.
J+R collected some of their favorite local bites from this fall.
Steve checked out the new Troy wine shop from Heather LaVine and Vic Christopher.
The Fuj got a preview of a new brewery coming to upstate.
Ashley went to a tequila dinner at Three Vines Bistro in Saratoga Springs.
Steve N. said the food at Tara Kitchen is "just plain delicious."
And Chuck's dentist office doesn't like the typical dental office.