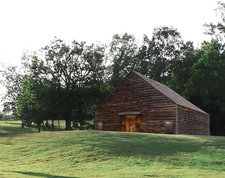 If ever you thought, "Hey, we should start a brewery..." The Helderberg Brewery & Incubator in Rensselaerville is hosting a workshop this Saturday for startup craft breweries. Blurbage:
The full-day workshop, "Brewing Your Best: Techniques to Excel for Small-Scale Producers," is designed for startup nano- and micro-breweries and those in planning. The program will cover production tracking methodology, quality control during cellaring and packaging, and starting a quality control program in a small scale brewery.
Instructors include Matthew Falco, Quality Control/Quality Assurance Brewer at Brown's Brewing Co; Aaron MacLeod, Director of the Hartwick College Center for Craft Food and Beverage; and, Jamie Caligure of Rare Form Brewing Co.
There can be a few different outcomes to checking out something like this, among them: 1) You learn a lot and you're encouraged to push forward and 2) You learn a lot and decide, yeah, maybe I'd just rather stick to drinking beer or making it in the garage. Either way, the experience can be useful. (This goes for all sorts of stuff beyond beer.)
The workshop is Saturday, November 21 from 10 am-5 pm on the grounds of the Carey Institute for Global Good in Rensselaerville. It's $30 and includes lunch and refreshments. Registration is required -- see the link above.
Trellis to Table: If you're interested in beer -- drinking and/or making it -- you might find the podcast Trellis to Table interesting. It's hosted by Simon Ouderkirk, who lives in the area, and he talks to farmers and brewers. Example: An episode with Dietrich Gehring of the Indian Ladder Farmstead Brewery and Cidery.
photo: Carey Center for Global Good