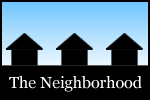 Among the topics in this most recent spin around the Capital Region's online neighborhood: deliveries by the Core Five, giving thanks, turkey trotting, the smell of Christmas, a view of Albany, Orange Jelly Fungus, upstate, cycling, a new brewery, highly-touted sushi, calling BS, bliss-inducing croquets, and bringing peace to each other.

Chuck and "The Core Five" made deliveries for the Equinox Thanksgiving dinner.
Silvia thinking about Thanksgiving: "How different would the world be if each day, prior to climbing out of bed, we began by saying thank you to the universe for one or two of the gifts we have been lucky enough to be given?"
Turkey trotting in Troy with Jen, Chris, and Jona.
Rob on noticing the smell of Christmas in the morning.
Carl shared a view of Albany in 1795 by an exiled French duke.
Jackie examined the Orange Jelly Fungus a took in a moment of perfect beauty.
Daniel considered an "upstate" independent of state boundaries.
Randal on the joy of cycling for everyday errands.
Rochelle checked out a new brewery in Salem.
J+R tried out a highly-touted sushi spot in Kingston.
Steve called BS on a reported 10-year wait for reservations.
Lorre was "blissed out" by the colcannon croquets at the Olde English.
And Amy on bringing peace to each other.