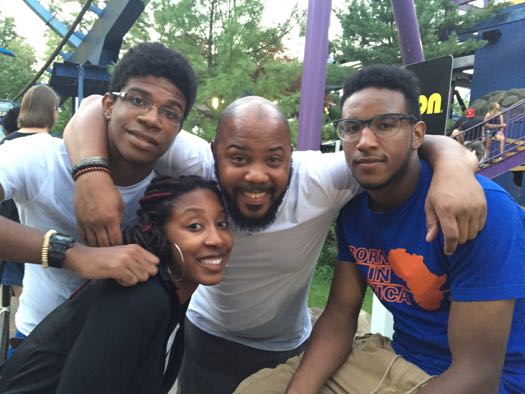 Gifts and giving are on most everyone's mind this month. So, once again, we thought we'd ask a few people to share some thoughts on presents, past and present.
We start with Truemaster Trimingham, AKA DJ Trumastr.
Occasionally you encounter people who make you feel a little better about the world around you. Truemaster is one of those people. Yes, he's an interesting guy -- and one of the most talented DJs in the Capital Region -- but we've also found him to be a thoughtful, kind person with an uplifting spirit.
What gifts would you like to give this year?
I am quite fond of the native peoples concept of being grateful every day. While I am not a proponent of holiday gift giving, my biggest joy regarding said holidays is the opportunity to be with all of my family or as much of my family as possible. My philosophy on gift giving is, if I'm out and about and I see something that makes me think of another person that is the best time to make a gift purchase.
What charity would you like to support?
Unfortunately, it just so happens that several of my next-door neighbors on Park Ave., Albany lost their homes and everything in it due to a fire [last week]. I will be donating to the fund that was established for them by SEFCU.
What is your most memorable gift from childhood?
I was kind of a weird kid, but my most memorable gift as a child was a 14-inch ALIEN doll from the 80s film by Ridley Scott. When you press the lever on the back of his head the mouth would open and an extra set of teeth would come out. They were silver and would also open up. Very cool.
What is your wish for the new year?
I wish for this year and every year after for no more gun violence and for black lives to matter.
____
Earlier on AOA:
+ Hey there, DJ Trumastr
+ Holiday gift lists 2014
Hi there. Comments have been closed for this item. Still have something to say? Contact us.