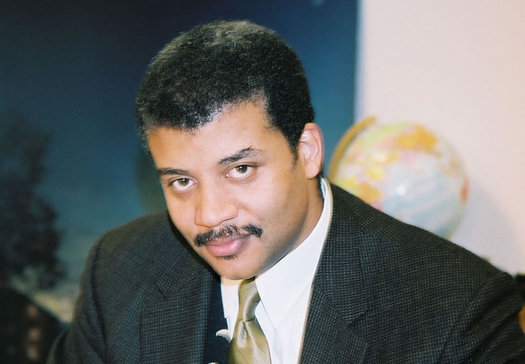 The Neil deGrasse Tyson will be at Proctors April 11. Tickets go on sale to the general public December 15 -- they're $25.75 and up.
Tyson is the director of the Hayden Planetarium at the American Museum of Natural History in New York City. But he's become a prominent pop culture figure as a communicator and advocate for science, hosting TV shows such as the rebooted Cosmos, appearing on The Daily Show, and accreting a huge following on Twitter.
The Proctors event is billed as "An Evening with Neil deGrasse Tyson." Further blurbage: "Join America's favorite science communicator in an 'engaging conversation on science, exploration and the world as we know it.'" It also looks like there will be Q&A with the audience.
photo: Cutty McGill