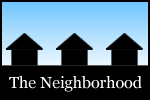 Among the topics in this most recent spin around the Capital Region's online neighborhood: almost buying a house, the Bethlehem Christmas sign situation, a Star Wars marathon, the cycling history of Albany, governors, mountain biking, dogs, burgers, First Choice, brunch, beer bottles, and travels farther afield.

Jona shared her experience of almost buying a house.
Rob engaged the Bethlehem Christmas sign issue.
Jackie reflecting on Christmas and the beauty of the natural world: "The Divine One, the source of all life, dwells among us on earth and can be found in the humblest, most ordinary of circumstances. God is not "out there" in high heaven, but right here, right now, love freely given, like treasure strewn at our feet, and all we have to do is open our hearts and love."
Chuck made it through the seven-film Star Wars marathon at Crossgates.
Randal read about some of the cycling history of Albany.
Carl recalled the history of the governors of New York -- "The Good, the Bad, the Seditious" -- before New York was a state.
Jen went mountain biking at Thacher Park.
Silvia on the joy of having a dog.
Steve N. checked out the new in-store burger counter at Whole Foods, along with burger sandwiches at spots in Ballston Spa and Albany.
Lorre stopped in at First Choice Caribbean in Troy.
Ashley tried the new brunch offerings at Creo.
Daniel stocked up on bottles of beer at The Bier Abbey.
Farther afield: Steve splurged at Le Bernardin.
And even farther afield: Julie got an up-close look at bison in Utah.