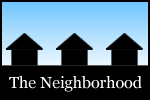 Among the topics in this most recent spin around the Capital Region's online neighborhood: bests of 2015, being present, being alone, food and family, the Hangover Half Marathon, the small world, the Westinghouses, Justin's, Innovo, Dutch Pot, bad chain cheeseburgers, pizza, coupons, burrowing, and Christmas tree tossing.

Chuck shared his best photos of 2015.
J+R mentioned some of their favorite bites of 2015.
Daniel pulled together of his list of his most popular posts from 2015.
Chris listed the races she ran in 2015 -- many of them local.
Silvia reflected on being present on Christmas.
Amy on feeling alone.
How Rochelle and Albany Jane celebrated the holidays with food and family.
Jen ran the Hangover Half Marathon.
Greg K thought about a goal for the new year and the smallness of the world.
Carl detailed the lives of the Georges Westinghouse of Schenectady.
Steve lamented the long decline of Justin's.
Jerry checked out Innovo Kitchen.
Lorre's Caribbean food series visited the Dutch Pot.
Steve N.'s Death by Bad Chain Cheeseburger tour took him to Ruby Tuesday.
Jon's family made a special stop for pizza, and Jon ended up behind the counter.
Otis had a bad experience with one of those 50-percent off coupon things.
Stephanie is ready to burrow in for winter.
And Rob urged us all to consider Christmas tree tossing.
Hi there. Comments have been closed for this item. Still have something to say? Contact us.