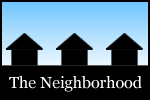 Among the topics in this most recent spin around the Capital Region's online neighborhood: sick days, The Cheese Traveler, the Hot Spot, pizza, chicken and waffles, wings, Olde Bryan Inn, bourbon, spaghetti and meatballs, the Bob & Ron's sign, paying for media, geology and destiny, spires, Spruce Mountain, an island in a frozen lake, a pub run, past curfew, and waving goodbye.

Greg K shared some insight on the culture of restaurant kitchens when it comes to sick days. (And a memory of punk movie night at the Madison.)
Otis looked at some of the things that make the The Cheese Traveler in Albany special.
Lorre's Caribbean series took her to the Hot Spot on Central Ave in Albany.
Jerry commented that the whole wheat dough at Pizza Buono in Niskayuna is one of the best he's had. "Yes, better than DeFazios."
Jon offered his thoughts on Blaze Pizza.
J+R touted the chicken and waffles for brunch at Hattie's.
Ashley described the wing game at Spa City Trifecta as "on point."
Julie noted that the Olde Bryan Inn is her favorite restaurant in Saratoga Springs.
Daniel attended an "amazing" bourbon dinner City Beer Hall.
One of Steve's readers asked about finding the best spaghetti and meatballs in this area.
Chuck turned a photo of the Bob & Ron's sign into a dream window.
Rob shared some thoughts on paying for media.
Carl on history and geology and destiny.
Historia Albanica on the spires of Albany.
Jona hiked to the Spruce Mountain fire tower.
Jackie trekked across ice to an island.
Jen went on a pub run in Albany.
Silvia on the many thoughts that run through a parent's head when their kid isn't in by curfew.
And Amy on putting her kid on a plane and (after many hugs) waving goodbye.
Hi there. Comments have been closed for this item. Still have something to say? Contact us.