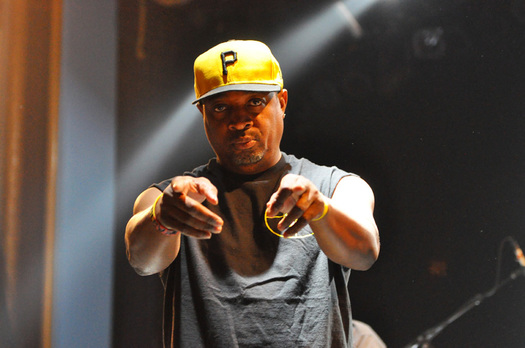 Hip hop titan Chuck D will be at Siena April 4 for a talk. The event is free and open to the public.
Chuck D is, of course, a founder of Public Enemy. In the years since founding the group, he's also been a political activist, writer, producer, radio host, and collaborator with all sorts of artists. His talk at Siena will be the keynote lecture for the college's annual Hip Hop Week. He'll also be talking with students in a course called "Rhetoric(s) of Hip-Hop Culture," which is taught by Todd Snyder, an assistant professor of English.
The lecture on April 4 is in the Sarazen Student Union. It starts at 7:30 pm (doors at 7 pm). There will be no ticketing, so it's first come, first sit.
photo: Jason Persse via Flickr (CC BY-SA 2.0)