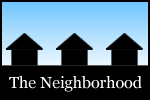 Among the topics in this most recent spin around the Capital Region's online neighborhood: the proposed Albany-Rensselaer tunnel, comments, escaping turkeys, Patsy's, a pinball arcade, Frontier Town, going back to school, Parivar, wild game, Van's, Soul Kitchen, burgers, a blow torch, NYC, and a return.

Carl recalled the proposed 1920s plan to build a tunnel under the Hudson River between Albany and Rensselaer.
Rob criticized the TU for how it does, or doesn't, moderate comments.
That time Amy encountered a wild turkey and narrowly escaped death.
Silvia took her sons for haircuts at Patsy's in downtown Albany.
Julie checked out a pinball arcade in the Hudson Valley.
Chuck lamented in the demise of Frontier Town.
Jen wrote about the long process of going back to school to become a dietician.
A few of Jerry's co-workers introduced him to something he'd never tried before at Parivar.
Daniel recapped the wild game dinner at City Beer Hall.
Albany Jane tried a bunch of dishes at Van's.
Steve N. stopped in at Soul Kitchen in Albany to try to the fried chicken.
Zena detailed some of the burgers she's tried at Burger 21.
Ashley got to use a blow torch during a cooking class at Healthy Living Market.
Farther afield: The Fuj shared a bunch of food pics from a recent trip to NYC.
And look who's back.
Hi there. Comments have been closed for this item. Still have something to say? Contact us.