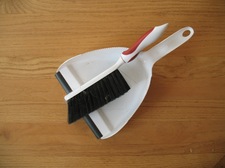 J emails:
Several of my friends are looking for a referral for a house cleaner or house cleaning service that is fantastic in all senses of that word -- quality of clean, attention to detail, availability, price, and trustworthiness
I am asking you, and your dear readers, to assist in finding a "crackerjack cadre of cleaners" for the area, that I would be proud to recommend. Please help.
This question comes up every few years, and things change, so we figured the time might be right for a new set of suggestions.
We're also curious if people have thoughts or advice on what sorts of questions or details to ask about when hiring a cleaning service.
Go a suggestion for J? Please share. And as always, a sentence or two about why're recommending or suggesting a service can be a big help.
Hi there. Comments have been closed for this item. Still have something to say? Contact us.