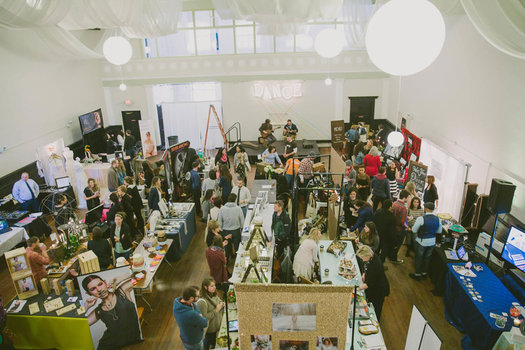 The wedding showcase Knotted will be back at The Takk House in Troy Sunday, March 6 from 1-4 pm. The event prides itself on being different from the typical wedding show. Blurbage:
What you'll find:
• The best indie vendors in the area
• Array of music performances so you can listen to bands and dj's first hand
• Couples of all kinds!
• Food tastings
• Cocktail ideas and craft beer sampling
• Wedding dress showcase
What you won't find:
• Ice sculptures
• Cattle herding like crowds
• A strange man/lady trying to get you to register for a free cruise
• Traditional... anything
• Tanning and weight loss booths. (just why?!)
Here are photos from last year's event.
Tickets are $5 and available online.