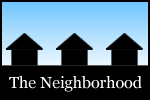 Among the topics in this most recent spin around the Capital Region's online neighborhood: learning to love, trolleys, a soul effigy, Crane Mountain, Tour de Wings, Nirvana, Death Wish Coffee, a new menu, gluten-free pizza, a cozy Italian spot, brewing, Summer in February, and the Vivaldi's Pond.

Amy on learning about love from the people in her life.
Carl detailed some of the rich history of local trolley and train companies in this area.
Paula uncovered a soul effigy in the Albany Rural Cemetery.
Jackie explored an area near Crane Mountain in the Adirondacks.
Daniel laid out the plan for Tour de Wings - Schenectady Edition.
Zena's willpower got a test at the lunch buffet at Nirvana in Guilderland.
Ashley sampled the new menu at the Wine Bar in Saratoga Springs with its new-again chef.
Jerry offered his take on the pizza at Blaze, including the gluten-free version.
One of Steve's readers asked for suggestions for a local cozy Italian restaurant.
Dominic detailed a menu he prepared at the Ten Broeck Mansion, along with more snippets about food and restaurants.
Otis highlighted the brewer training program at SCCC.
Steve N. ventured downstate to try fried pizza.
Fun: Jon's family has an annual "Summer in February" get-together.
And One of Chuck's photos made it into the Capital District Photo Regional.
Hi there. Comments have been closed for this item. Still have something to say? Contact us.