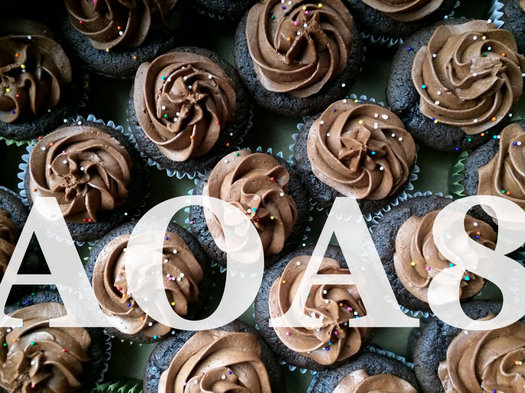 The word is out: This year's AOA Birthday Party -- #8 (!) -- is in April. And you're invited. Because, obviously.
AOA8 will be at the Tech Valley Center of Gravity in downtown Troy on Wednesday, April 6 from 5:30-8:30 pm. There will be a bunch of free snacks from New World Catering, the traditional AOA birthday cupcakes, a cash bar, music from DJ Trumastr, fun projects, and tours of the COG. Also: a lot of interesting people (because you'll be there).
As in past years, space is limited so we're asking people to RSVP -- here's how. It takes 30 seconds and we appreciate you doing so.
If the spaces on the list fill up (they usually do), a wait list will activate. In past years many of the people who sign up for the wait list do end up getting a spot. Update: The wait list has been activated. We'll do our best to find spots for people on it.
We're looking forward to seeing you again, or meeting you for the first time!
Hi there. Comments have been closed for this item. Still have something to say? Contact us.