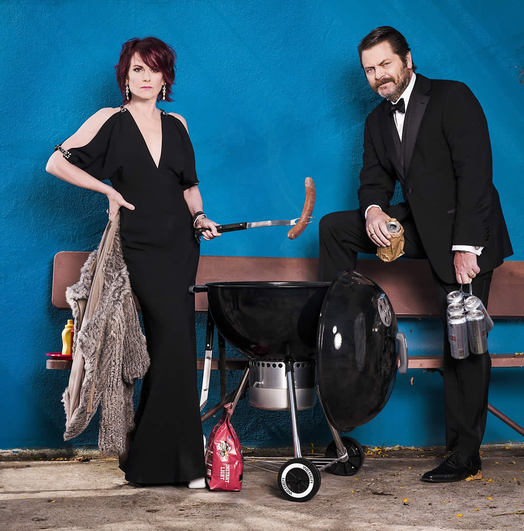 Comedians/actors Nick Offerman and Megan Mullally are set for a show at The Palace August 25. Tickets go on sale this Friday, May 6 -- they're $39.50 and up.
The comedy show for the married couple is titled "Summer of 69: No Apostrophe." Blurbage:
With this show, Nick Offerman and Megan Mullally are yanking the britches right off of their marriage, exposing the salacious details of their fiery union for all the world to enjoy, featuring songs, funny talking, heavy ribaldry, light petting and an astonishing final act of completion.
Mullally, of course, has appeared in a bunch of TV shows and movies, including Will and Grace. Offerman is most famous for playing Ron Swanson on Parks and Recreation, on which Mullally also appeared on his character's ex-wife.
Live Nation advertises on AOA.
photo: Eric Schwabel