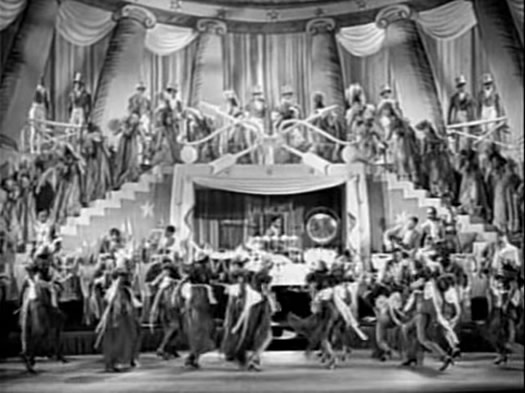 A new film series -- "Murders, Morals, and Music" -- starts at the Madison Theater next Thursday, May 12. Blurbage:
The Pine Hills Film Colony, in partnership with the Madison Theater presents "Murder, Morals and Music," celebrating who-dun-it dilemmas, racy pre-code (before strict censorship) classics, and tuneful extravaganzas. Movie goers will share their evenings with Louise Brooks, Texas Guinan, Duke Ellington, Tallulah Bankhead, Caesar Romero and Josephine Baker and other well-known stars of their time.
Each film will be preceded by a filmed Robert Osborne-like conversation with our own artistic director, Michael Butler, and a local guest. These conversations are designed to enhance viewer enjoyment by placing the film and its stars, writers, and directors in a historic and genre-based context.
The films will be screened the second Thursday of each month at 7 pm through December. The schedule is post jump. Tickets are $10.

Schedule
Descriptions via the The Madison website.
May 12: Pre-code musical/ "Murder at the Vanities" (1932)
Directed by Mitchell Leisen, with Kitty Carlisle, adapted for the screen by Earl Carroll.
June 9: Pre-code society drama/ "The Cheat" (1932)
Directed by George Abbott, starring Tallulah Bankhead.
July 14: Charming British Musical/ "It's Love Again" (1936)
Directed by Victor Saville, starring Jesse Matthews nod Robert Young
August 11: PRE-CODE SCORCHER/ "Millie" (1933)
Directed by John Frances Dillion, from the novel by Donald Henderson Clark, starring Helen Twelvetrees.
September 8: HARLEM ON THE HUDSON/ Tribute to Josephine Baker by Etheleen Hardy
"Zou-Zou"(1934) starring Josephine Baker and Jean Gabin
Directed by Marc Allegret. (In French with titles) .
October 13: LOUISE BROOKS SILENT CLASSIC/ "Pandora's Box" (1929)
Starring Louise Brooks, Ivor Novello, directed by G.W. Pabst.
November 10: Tuneful Tabloid Treat/ "Broadway Through a Keyhole" (1934)
Starring Ricardo Cortez, Texas Guinan, directed by Lowell Sherman.
December 8: Special Christmas Musical/ "Tall, Dark & Handsome" (1941)
Starring Caesar Romero, directed by H. Bruce Humberstone.