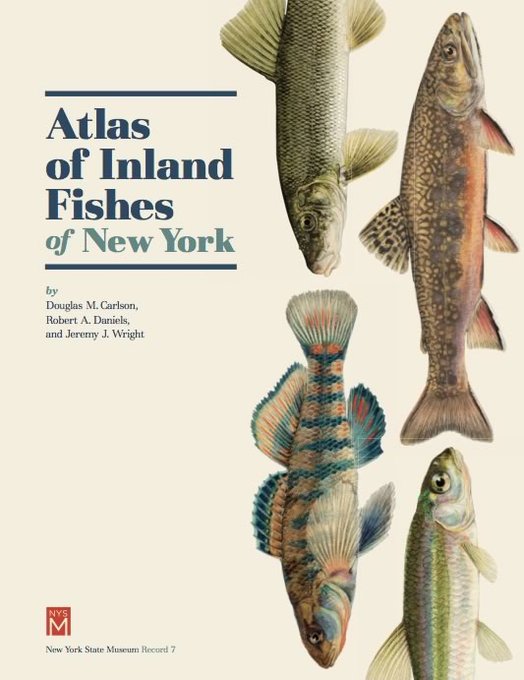 There are 181 native and introduced freshwater fish species in New York State.
That's one of the many, many bits in a huge new catalog of the state's fish released this week as part of joint effort by the New York State Museum and the state Department of Environmental Conservation. It's the first such publication in three decades.
The book is available to download for free as a pdf from the State Museum website.
The Atlas of Inland Fishes of New York is pretty much exactly what it sounds like. It includes photos or illustrations of each of the state's different fish species, along with maps depicting where the fish have been found both in the past and present. As the atlas preface notes of New York: "its freshwater fish species represent one of the richest and most scientifically fascinating ichthyofaunas in the Northeastern United States."*
It's fascinating to flip through the atlas, gawking at some of the wildly-colored or shaped fish, and seeing how they compare or contrast with other similar fish. It's also interesting to see the geographic ranges of each species plotted -- how some species live only in a few river corridors, others are confined to specific watersheds, and others are pretty much everywhere.
And if nothing else, some of the names are great: Gizzard Shad, Central Stoneroller, Northern Redbelly Dace, Tonguetied Minnow, Rosyface Shiner, Bigeye Chub, Northern Hog Sucker, Threespine Stickleback, Pumpkinseed, Tesselated Darter, and so on...

* "Scientifically fascinating ichthyofaunas" really should be some sort of state marketing slogan.