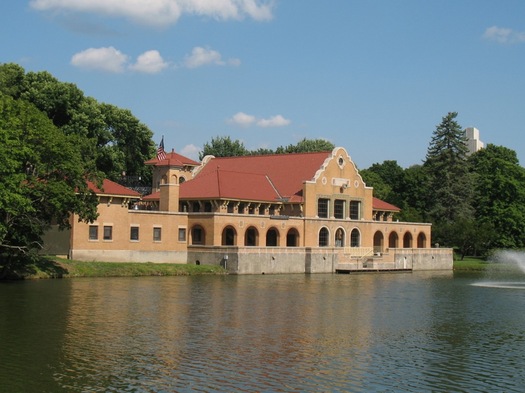 Ryan emails, not so much with a question as an idea to float (link added):
As we enter outdoor farmers' market season, I have been thinking that the Washington Park Lakehouse would be the perfect spot for a weekend summer farmer's market. Aside from the beauty of the park in summer, the Lakehouse is well equipped to hold markets (as evidenced by the Half Moon Market, which is a welcome addition), and there is plentiful parking around the park. On top of that the development in Park South will likely add thousands more residents within a few blocks of the park over the next several years. Not to take anything away from the other summer outdoor markets in the area, because they are great, but Washington Park seems to be screaming for a farmers' market. If you have any insight, I'd love to hear it.
Ryan had asked if this idea had ever come up before -- we're almost certain it has in some way, but as we were thinking about it we couldn't point to a specific instance.
A quick take on the idea: A farmers' market in the park might work, though there would be organizational (Who runs its?) and logistical (What about Park Playhouse?) issues to address. The overall question we come back to is whether there's enough room for another entry in the already crowded local farmers'-market market. It's not just a matter of there being enough customers to go around, it's also about whether there are enough farms with the resources necessary to show up each week at an Albany market and contribute to a critical mass of vendors. If you're a small farm, showing up at more than a few markets each weekend is probably a big stretch.
That said, there's also the possibility of induced demand. Would an Albany market add customers who wouldn't otherwise be shopping at farmers' markets? Would that make it worthwhile for more farms to participate or expand?
Like Ryan, we're curious to hear your thoughts.
Hi there. Comments have been closed for this item. Still have something to say? Contact us.