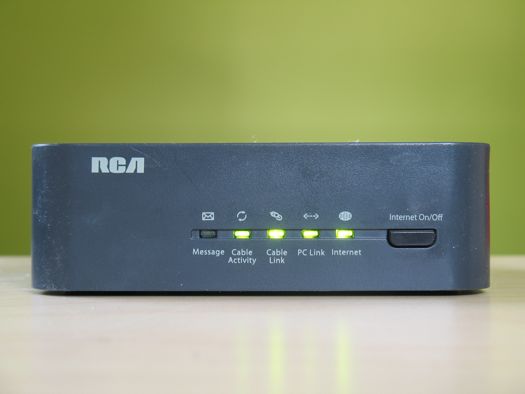 Time Warner Cable is now officially part of Charter Communications after the $55 billion acquisition closed today. And that means the TWC brand will be fading away. The combined company will be called Charter, and the services -- such as cable TV and internet access -- will be marketed under Charter's Spectrum brand. [Bloomberg]
So, if you're a TWC customer, what's all this mean?
Well, Charter's CEO said today in a press release that there won't be many changes right away, but there will eventually be "product improvements and consumer friendly policies."
Here are a few things to keep an eye on:
Customer service
It's safe to say customers were generally pretty unhappy with Time Warner Cable. The company had the lowest score of any company -- not just cable providers, any company -- in last year's American Customer Satisfaction Index. [Consumerist]
Charter's TV service fares better in those rankings, at about the average for the industry. (Though its internet service had a slightly lower ranking than TWC.)
For what it's worth, in a recent internal memo Charter's CEO said they company would be bringing thousands of customer service call center jobs back to the United States from overseas. (Odds are that wherever the person on the other end is sitting, they're still going to tell you to unplug your cable modem and plug it back in.) [CNN]
If anything, the upside to the Charter acquisition might be that it wasn't Comcast that ended up getting TWC, which was the original plan. Comcast's reputation for customer service is probably even worse than that of TWC. And as a consumer advocate told the Washington Post two years ago, that proposed merger would have been "badness squared." [Washington Post]
Internet speeds and data caps
As part of its pitch to get the feds to allow the acquisition, Charter said it would be offering much faster minimum speeds for internet access than what TWC currently offers under its standard plans -- 60 mbps versus 15 mbps. It also pledged to not impose data usage caps on internet access for seven years. [Syracuse Post Standard] [The Verge]
Here in New York State the approval of the Charter-TWC acquisition included provisions requiring Charter to offer internet access speeds of at least 100 mbps statewide by the end of 2018, and 300 mbps by the end of 2019. It also requires the combined company to expand high-speed internet to 145,000 customers who don't currently have access to it. And there's a provision requiring Charter to offer a low-income internet access program with speeds of 30 Mbps at $14.99 per month. [Cuomo admin]
That sounds good. But the Charter-TWC acquisition creates the nation's second-largest broadband internet provider and third-largest pay-TV provider. So consumers groups have said they're worried how the combined company will eventually throw around its weight -- both with customers, and with companies that produce and/or stream content, such as Netflix. [Reuters] [Consumer Reports]
Time Warner Cable Charter Capital Your News Now 9
The Capital Region is one of the markets with a Time Warner Cable News channel. And through all the merger talk -- first with Comcast, and now Charter -- the fate of these news channels has been a question.
Today on NY1 (one of those TWC news channels), Charter CEO Tom Rutledge told Pat Kiernan (one of his new employees) that he believes the local news channels "are a really great asset that differentiates us as a company from our competitors ... it's not only a public service, it's a real, viable, commercial product." He went on to say that Charter would like to invest in local news channels. [NY1]
That talk of differentiation probably isn't a throwaway line. We've heard from multiple people in the past that TWC saw the cable channels first and foremost as a way of differentiating itself from satellite TV -- and as a way to make money second.
So, Rutledge's comments sound like an endorsement of the news channels -- for now, at least.
They'll just have to find a new name. But they have experience with that.
Hi there. Comments have been closed for this item. Still have something to say? Contact us.