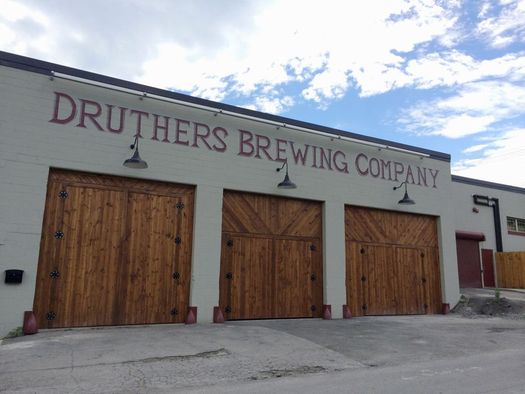 One of the interesting aspects of the local food scene in recent years has been the opening of a handful of new craft breweries/distilleries/cideries. And two of them are celebrating anniversaries this week:
Druthers in Albany
The Druthers location in Albany -- which includes a restaurant and production facility for the brewery -- is celebrating its one-year anniversary with a block party this Thursday with food (they're roasting a whole pig) and beverage indoors and out, along with brewery tours and live music. The section of Bridge Street alongside the brewery on Broadway in the Warehouse District will be closed off for the party. Thursday 4:30-11 pm
Rare Form
Rare Form Brewing Co. in Troy will be celebrating its second anniversary this Saturday and Sunday with the release of some beers and and some food pop-ups. Here's the lineup:
Saturday starting at 1 pm
+ Can releases of Royal Coconut Cream Ale and Sexy Beats IPA -- the first 50 people to purchase cans will receive a free Sexy Beats poster. (They're Rare Form's first can releases.)
+ Peck's Arcade "Alleycart" serving tacos
+ The Dutch Udder ice cream cart serving beer ice cream
+ DJ Chill Smith playing music from 8-11 pm
Sunday at noon
+ Brunch pop-up with The Shop serving savory and sweet crepes.
____
Druthers advertises on AOA.