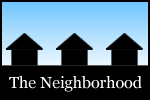 Among the topics in this most recent spin around the Capital Region's online neighborhood: Automobile Row, Margarita Schuyler, the center of the Earth, hot rods, feeling 44, coaching, the White Mountains, treasured wildflowers, a Bethlehem bubble, food court date night, Bongiorno's, 15 Church, Athos, and a baked bean sandwich.

Suzanne researched the history of a "little gem of a building" in Troy's North Central neighborhood, and came across the story of Troy's "Automobile Row."
Paula recalled the life of Albany native Margarita Schuyler, daughter of Philip Schuyler, wife of the patroon Stephen Van Rensselaer III, and sister-in-law of Alexander Hamilton.
Carl noted the time there was a lecture in Albany about journeying to the center of the Earth.
Chuck called attention to a Schenectady native who was a pioneering female hot rod racer.
Stephanie on feeling 44 at 32.
Chris shared her experience coaching a group of young women new to running.
Jona hiked Mount Cabot in the White Mountains.
Jackie found some treasured wildflowers that were thought to be lost.
Rob is not happy about this bubble in Bethlehem.
Daniel spent date night at the food court.
Lorre on having a "lovely and typical Albany Italian experience" at Bongiorno's.
With the arrival of May, Ashley migrated back to the patio at 15 Church.
Melinda stopped at Athos in Guilderland.
And Mr. Dave ate a baked bean sandwich -- and swelled with Upstate New York pride.
Hi there. Comments have been closed for this item. Still have something to say? Contact us.