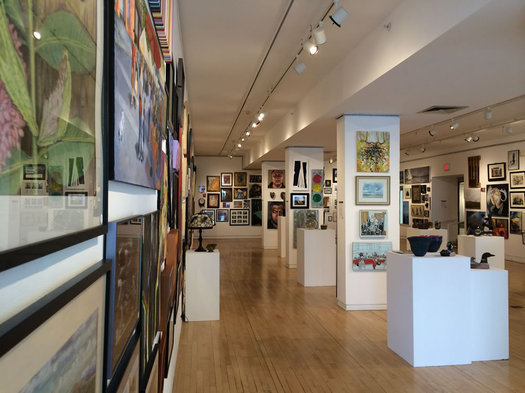 The annual Fence show recently opened at the Arts Center of the Capital Region and we stopped in this week to browse for a few minutes. It's worth a look if you have some time in Troy. There's an artists reception this Friday (May 27) evening during Troy Night Out.
What is the Fence show? Blurbage:
Now in its 51st year, the Fence Show got its name when members' artwork was exhibited on the iron fence surrounding Washington Park in Troy, the original location of the Arts Center. Today, the exhibition typically features approximately 500 pieces, displayed salon style (floor-to-ceiling) in our galleries. All levels of skill and ability are represented, from novice to professional.
One of the things we like about this exhibit is that it's usually a mix of works -- all sorts of materials, styles, and subjects. And this year's exhibit -- with 382 pieces by 231 artists -- is no different, with works ranging from illustration to painting to photography to sculpture.
The Fence show is on display through June 26. The annual Fence Select exhibit opens July 16.