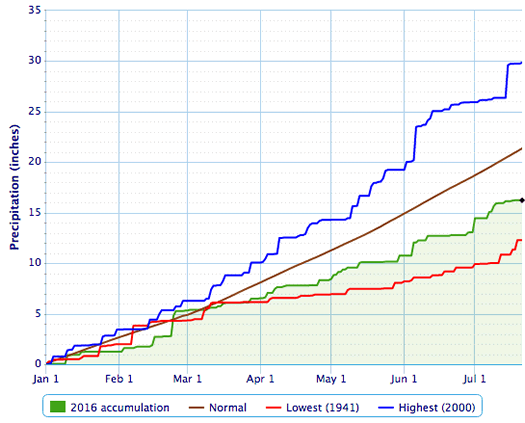 The latest national drought update from the feds has eastern New York pegged as "abnormally" dry -- and many parts of western New York are tagged as being in moderate and severe drought.
As of the end of Wednesday, the Albany area was 5 inches off the 30-year normal for precipitation year to date (about 24 percent). And since June 1, we're almost a full inch of precipitation off the normal (about 15 percent).
That graph above is from the NWS Albany website and shows precipitation for the year versus the records and normal.
By the way: At this time last year, we were more tan 3 inches ahead of the normal rainfall for since-June 1 rainfall.