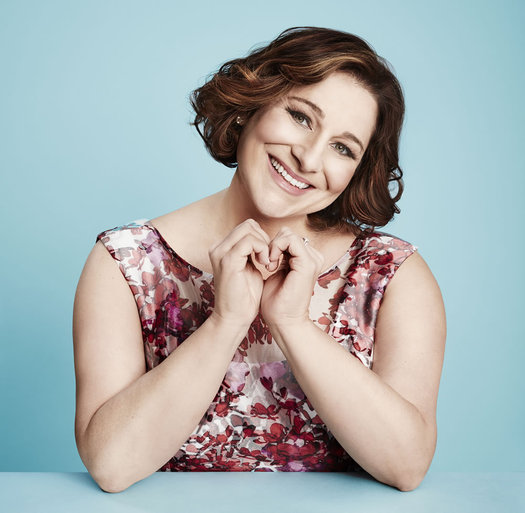 Here are the updated details for the Northshire event with best-selling author Jennifer Weiner in Saratoga Springs October 16: Weiner will be appearing in conversation with Elaina Richardson, president of Yaddo, at Congregation Shaara Tfille at 1 pm. There will be audience Q&A afterward and book signing.
Weiner will be in town to talk about her upcoming book Hungry Heart: Adventures in Life, Love, and Writing. Book blurbage:
You know Jennifer Weiner as many things: a bestselling author, a Twitter phenomenon, and "an unlikely feminist enforcer" (The New Yorker). She's also a mom, a daughter, and a sister; a former rower and current runner; a best friend and a reality TV junkie. Here, in her first foray into nonfiction, she takes the raw stuff of her personal life and spins it into a collection of essays on womanhood as uproariously funny and moving as the best of Tina Fey, Fran Lebowitz, and Nora Ephron. ...
No subject is off-limits in this intimate and honest essay collection: sex, weight, envy, money, her mom's late-in-life lesbianism, and her estranged father's death. From lonely adolescence to modern childbirth to hearing her six-year-old daughter's use of the f-word--fat­­--for the first time, Jennifer dives deep into the heart of female experience, with the wit and candor that have endeared her to readers all over the world.
Tickets are on sale now -- they're $34 for 1 seat and 1 copy of the book / $44 for two seats and 1 book / $29 for active military, students, and seniors for 1 seat and 1 book.
Weiner is very popular, so it wouldn't be a surprise if this event sold out.
photo: Maarten de Boer