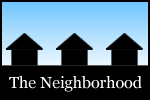 Among the topics in this most recent spin around the Capital Region's online neighborhood: OK Slip, botanical finds, the Pine Bush Sprint Triathalon, the Boilermaker, the chances of it happening here, Hamilton, L-Ken's, lifesaving, a kitchen remodel, birthday gifts, garden neighbors, yogurt, brunch, donuts, a pizza castle, and the non-goodbye goodbye.




Julie hiked to OK Slip Falls in the Adirondacks.
Jackie paddled along the Hudson River in search of botanical finds.
While she was back in town Katelyn raced in the Pine Bush Sprint Triathlon.
Chris ran the Boilermaker.
Amy on it happening here.
Katie on her family falling in love with Hamilton.
Chuck captured the demolition of the L-Ken's sign on Central Ave.
Carl on the Hudson River lifesaving corps of a century ago.
Christine detailed the remodel of her 1930s kitchen in Albany.
Kristi wondered how much to spend on a kid's birthday gift.
Randal mentioned his community garden neighbors, a few other bits.
Silvia raved about the yogurt from R&G Cheesemakers.
Melinda said The Shop was the best brunch place she's been in months.
Daniel wanted to try all the donuts at Mary's White Pine Bakery in the Adirondacks.
Ashley listed a bunch of new (in the last year) places in Saratoga.
Jon made progress on his castle of a pizza oven.
And Rob offered summer suggestions for executing the low-profile exit from an event.