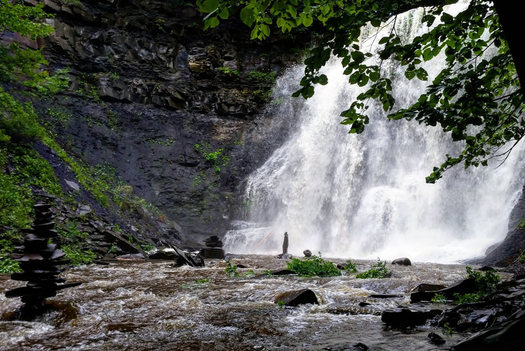 The Plotterkill Preserve in Schenectady County has some formidable gorges and waterfalls that are impressive even without a lot of water flowing through them.
But after 3+ inches of rain over the span of 2-3 days?
Michele snapped the pic above Tuesday morning at the preserve. You can almost feel the whoooosshhh through the photo.
As we've mentioned a few times before, the Plotterkill is a fun place to hike, but it has some no-joke steep spots. So if you go, be sure to wear good shoes and play it safe.
(Thanks, Michele!)
Earlier on AOA:
+ You're New Here: Hiking
+ Waterfalls to explore this spring
+ Capital Region waterfall walks