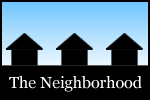 Among the topics in this most recent spin around the Capital Region's online neighborhood: gliding, a fire tower, hiking, Delaware County, taxi service, traffic signals, learning to cook, tacos, pizza, a pig's head, barbecue, milkweed, destination restaurants, and fireworks.




Rob met some hang gliders at Thacher Park's Hang Glider Cliff.
Chris shared a hike to the Red Hill Fire Tower with her dad.
Julie hiked Indian Head and Twin Mountains in the Catskills.
Zena took a road trip through Delaware County.
Visitors to Albany commented to Silvia about how bad the taxi service is -- so she took them herself.
Randal noted a problem with how one of the new traffic signals in Albany doesn't detect bikes.
Carl recalled the demise of Schenectady's Union Station.
Dominic on learning how to cook.
Steve ventured to South Glens Falls for tacos and wasn't disappointed.
Jerry enjoyed a pizza from Anna's at the Galleria 7 Market in Latham.
Ashley raved about Pies on Wheels.
The Fuj said the pig's head at Peck's Arcade was "spectacular."
J+R toured the barbecue offerings at PJ's.
Otis foraged -- and prepared -- milkweed.
Daniel pulled together a bunch of food-related bits.
Steve asked about favorite destination restaurants within 90 minutes of Albany.
And Chuck shared a photographic experiment from fireworks at Jumpin' Jack's.
Hi there. Comments have been closed for this item. Still have something to say? Contact us.