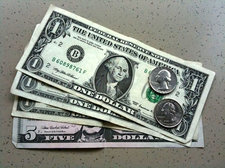 Megan emails:
I just moved back to the area from the South and I really need a new bank, the one I had before I despised. I had a co-op in the South and loved it, but the one I came from doesn't seem to have any equivalents in the area. So what is the best bank/credit union in the area?
I really hate paying ATM fees, like ever, and I travel a lot so a large ATM network is key. Also a decent online banking system. And while I'm wishing and hoping maybe no foreign transaction fees...
Sometimes when you want ubiquity - like ATMs everywhere -- you have to sacrifice something else, like personal touch. We're curious to hear if people think that's the case in this situation.
So... got a suggestion for Megan? Please share! And a sentence or two about why you're recommending a specific bank or credit union can be a big help.
Hi there. Comments have been closed for this item. Still have something to say? Contact us.