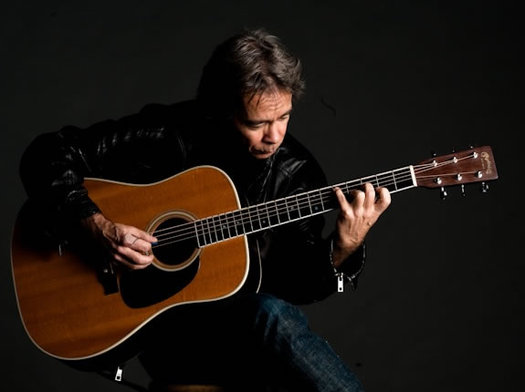 The lineup for the upcoming 2016-2017 season at the Massry Center at Saint Rose is out. It includes a mix of jazz and folk acts, along with some comedy, dance, and classical.
So, without further ado, here's the schedule, both a compressed version and expanded...
Compressed schedule
September 23: The Bumper Jacksons
September 30: The Saint Rose Camerata
October 1: Livingston Taylor and the Saint Rose Orchestra
October 22: Harry White - Around the World in 90 Minutes
November 11: Comedy Night at the Massry Center - with Andy Pitz, Dan Geurin and Erin Harkes
November 12: The Saint Rose Camerata
December 2: Tim Reynolds - Solo Acoustic
December 9: Steve Wilson, George Cables and Ira Coleman Trio
January 27: Ellen Sinopoli Dance Company
February 3: The Wood Brothers
February 11: The Saint Rose Camerata
February 24: The Bridge Jazz Festival
March 24: Release The Hounds: An Evening with Julian Lage & Chris Eldridge | Aoife O'Donovan
March 25: The Saint Rose Camerata
April 2: Guitar Foundation of America Concert with Thibaut Garcia
April 21: John Pizzarelli Quartet
Expanded schedule
All blurbage via Saint Rose.
September 23: The Bumper Jacksons
The Bumper Jacksons are hot and sweet, painting America's story from New Orleans' brothels to Appalachian hollers. Unafraid to scrape together new sounds from forgotten 78s, the Bumper Jacksons boldly and elegantly balance paying homage to the traditions while fashioning their own unique, do-it- yourself style. Honored at the Washington Area Music Awards as 2015 "Artist of the Year" and "Best Folk Band" from 2013 to 2015, the Bumper Jacksons are playfully creative with their originals and re-imagining roots music with both power and tenderness. Friday, September 23, 7:30 pm -- $20 general / $10 students
September 30: The Saint Rose Camerata
The Saint Rose Camerata, the College's acclaimed faculty chamber ensemble, launches its 14th year of providing a center of classical chamber music for the Saint Rose community and the Capital Region. This celebration of Family Weekend is appropriate for an audience of all ages and will include chamber music with violin, violoncello, voice and piano. Friday, September 30, 7:30 pm -- Free
October 1: Livingston Taylor and the Saint Rose Orchestra
Born in Boston and raised in North Carolina, Livingston Taylor is the fourth child in the very musical family that includes Alex, James, Kate and Hugh. Taylor recorded his first record at 18 and has continued to create well- crafted, introspective and original songs that have earned him listeners worldwide. He will be working with the College's Music Department to perform a concert backed by the Saint Rose Orchestra and conducted by Saint Rose professor David Bebe, giving the students professional experience and exposure to a renowned touring artist. Saturday, October 1, 8 pm -- $25
October 22: Harry White - Around the World in 90 Minutes
An evening of music for classical saxophone and piano with pianist Todd Sisley. A reviewer for the German newspaper Badische Zeitung once wrote of Harry White, "During the performance he is like a mystic sunk in deep contemplation." Since 2001, White has been active as a saxophone soloist and freelance musician. Critics consistently praise White for the unique, gentle tone quality he produces on his historical saxophone and for his dynamic interpretations of old and new works. Saturday, October 22, 7:30 pm -- free
November 11: Comedy Night at the Massry Center - with Andy Pitz, Dan Geurin and Erin Harkes
Andy Pitz (even his name is funny!) has been a mainstay in comedy venues of all kinds for more than 20 years, landing appearances on "The Late Show with David Letterman" and "The Late Late Show with Craig Ferguson," to name a few. During the day, Dan Guerin is the typical guy next door: husband, father, your neighbor; at night, Guerin's life becomes anything but typical when he takes the stage as a regular at comedy clubs throughout the Northeast. Erin Harkes has been on the comedy circuit for just four years, but her dry wit and sarcasm coupled with audience rapport has made her very successful in a short time. Friday, November 11, 7:30 pm -- $20 general / $10 students
November 12: The Saint Rose Camerata
The Saint Rose Camerata presents an evening of 19th and 20th-century chamber music including works for flute and guitar, a sonata for violoncello and piano and chamber music with voice. Saturday, November 12, 7:30 pm -- free
December 2: Tim Reynolds - Solo Acoustic
With a musical career spanning more than 35 years, guitarist and sonic innovator Tim Reynolds is known for his masterful command of melody and timing and for his uncanny ability to improvise on any instrument he touches. Having explored most musical styles, from rock, jazz and blues to classical and reggae, Reynolds' wide-ranging musical versatility is evident each time he picks up his acoustic or electric guitar. Reynolds brings his musical versatility back to Saint Rose in this evening of acoustic guitar music. Friday, December 2, 7:30 pm -- $25 general / $15 students
December 9: Steve Wilson, George Cables and Ira Coleman Trio
Steve Wilson has attained ubiquitous status in the studio and on the stage with the greatest names in jazz, as well as critical acclaim as a bandleader in his own right. George Cables has contributed to recordings by Dexter Gordon, Art Pepper, Freddie Hubbard, Woody Shaw, Bobby Hutcherson and many others, in addition to composing and arranging for his own albums. Ira Coleman has worked with such well-known figures as Cab Calloway, Freddie Hubbard, Betty Carter, Branford Marsalis, Herbie Hancock, Wayne Shorter, Jessye Norman, Plácido Domingo and Sting and was musical director for vocalist Dee Dee Bridgewater. Friday, December 9, 7:30 pm -- $20 general / $10 students
January 27: Ellen Sinopoli Dance Company
Celebrating its 25th season as the resident company of The Egg in 2016-2017, the Ellen Sinopoli Dance Company's commitment to CREATE, COLLABORATE, EDUCATE and PARTNER remains in the forefront as it shares its work with diverse audiences through concerts, showcases, residencies, workshops and educational and community outreach. Artistic Director Ellen Sinopoli has created more than 75 dances since forming the company, and ESDC's collaborations and artistic projects serve as a conduit to bring together talented artists - both regional and national - from varied genres that include visual artists, sculptors, architects, composers and musicians, poets and storytellers, videographers, photographers and physicists. Friday, January 27, 7:30 pm -- $20 general / $10 students
February 3: The Wood Brothers
Dubbed masters of soulful folk by Paste, The Wood Brothers released their debut studio album, Ways Not to Lose, on Blue Note in 2006. Chris Wood already had legions of devoted fans for his incomparable work as one-third of Medeski Martin & Wood, while his brother Oliver toured with Tinsley Ellis before releasing a half-dozen albums with his band King Johnson. Almost a decade later and with drummer Jano Rix added as a permanent third member, it is clear that The Wood Brothers is indeed the main act. Friday, February 3, 7:30 pm -- $30 general / $20 students
February 11: The Saint Rose Camerata
The Saint Rose Camerata explores chamber music by Giovanni "Nino" Rota, who composed scores for the first two films of "The Godfather" trilogy and for Franco Zeffirelli's "Romeo and Juliet," plus 18th and 19th-century works for winds, strings and voice. Saturday, February 11, 7:30 pm -- free
February 24: The Bridge Jazz Festival
Back for a third year: two nights of music as two of the area's best music venues team up once again for one great event for Capital Region jazz lovers. The Dirty Dozen Brass Band will headline the February 24 concert at Troy Savings Bank Music Hall. The action heads west across the Hudson on February 25 to the Massry Center for the Arts, where Maceo Parker, Cyrille Aimee and The Chronicles will take the stage. Friday, February 24, 7 pm and Saturday, February 25, 7 pm -- per night: $40 general / $30 students or both nights: $60 general / $40 students
March 24: Release The Hounds: An Evening with Julian Lage & Chris Eldridge | Aoife O'Donovan
A night of intrepid songwriting and acoustic innovation, beginning with Aoife O'Donovan at center stage playing songs as she wrote them - with just her acoustic guitar and voice. The Washington Post describes her singing as "almost too gorgeous for its own good." Julian Lage & Chris Eldridge follow with their masterly acoustic performance typical of the virtuosic duo, known for pushing the envelope of folk, bluegrass, and jazz. Showcasing, as The New Yorker writes, a "familiarity with the fretboard...so extravagant and capacious that they bring flourishes to this music that it simply hasn't enjoyed before," their performance is sure to astound. Friday, March 24, 7:30 pm -- $30 general / $20 students
March 25: The Saint Rose Camerata
The Saint Rose Camerata closes its 14th season with the famous masterpiece Wind Quintet by Danish composer Carl Nielsen and a work for guitar by Saint Rose faculty composer/guitarist Andrew McKenna Lee. Saturday, March 25, 7:30 pm -- free
April 2: Guitar Foundation of America Concert with Thibaut Garcia
By the age of 21, Thibaut Garcia had already won several international competitions in the U.S., Spain, Romania and Germany. Thanks to his wins in Spain in 2013 and 2014, Garcia is invited to play around the world, with performances scheduled in France, Spain, England, Germany, Romania, Hungary, Canada, United States, Brazil, Greece, Argentina, Mexico, Russia and China. Sunday, April 2, 3 pm -- $20 general / $10 students
April 21: John Pizzarelli Quartet
John Pizzarelli, the world-renowned jazz guitarist and singer, was called "hip with a wink" by Town & Country, "madly creative" by the Los Angeles Times and "the genial genius of the guitar" by The Toronto Star. After a recent smash success with the Boston Pops, he was hailed by The Boston Globe for "reinvigorating the Great American Songbook and re-popularizing jazz." In performances with his wife, singer/actress Jessica Molaskey, and his father, guitar legend Bucky Pizzarelli, the three have been labeled "the First Family of Cool" (San Francisco Chronicle) and "the von Trapps on martinis" (The New Yorker). Friday, April 21, 7:30 pm -- $30 general / $20 students