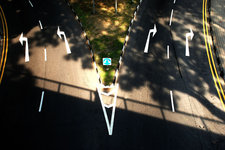 K writes:
I'm looking for a good divorce and child custody attorney/advocate in the Albany, NY area. Any recommendations would be greatly appreciated. I don't expect this to be a full blown-out court battle. My soon to be ex-husband and I are trying to handle this as amicably as we can for the sake of our children. Mediation is not an option at this point, due to assets which need to be reviewed and divided. I was previously referred to Sommers and Sommers. Has anyone had any previous dealings with them? There aren't many online reviews, but they seem to have many years worth of experience. Opinions and suggestions are welcomed and appreciated. Thank you in advance for your help!
We had a question about divorce attorneys many years ago. But things change, and K's also looking for someone to help with the child custody issues.
Have a suggestion for an attorney? Please share. And a sentence or two about why you're recommending an attorney or firm can be a big help.
photo: Flickr user Gyver Chang (CC BY-ND 2.0)
Hi there. Comments have been closed for this item. Still have something to say? Contact us.