50 Hudson Ave in downtown Albany -- the building right next to Albany's oldest building, 48 Hudson, the Van Ostrande-Radliff House -- suffered what appeared to be a partial collapse Tuesday. Mayor Kathy Sheehan, who was on the scene, said demolition of the building would start today. [@Anyaon10]
Thanks to Sandy Johnston for passing along the photo above -- there are a few more after the jump. He's been posting a few updates from the scene on Twitter.
Historic Albany Foundation owns 48 Hudson, and Tuesday morning representatives were on the scene monitoring the situation. HAF's Nicki Brown told AOA that 48 Hudson was stable and the org is working with engineers to keep it that way.
Research involving the study of tree rings in timbers dated 48 Hudson Ave to 1728. And while 50 Hudson isn't that old, it's still had a long run -- HAF figures it dates back to the early 1800s. (City tax records have it pegged at 1855, but they become less reliable the farther back in history.)
You might remember that Historic Albany had a plan for 48 Hudson that involved the building becoming the new home of the Albany Distilling Co. That plan didn't end up getting funding through the last round of state regional economic development council awards. But Brown said HAF is still planning a restoration of the building that will restore its original footprint and some of its Dutch features with the goal of finding a modern use -- which could be as commercial space. The org is again applying for a state grant to aid the project.

What appears to be debris from collapsed floors inside the building: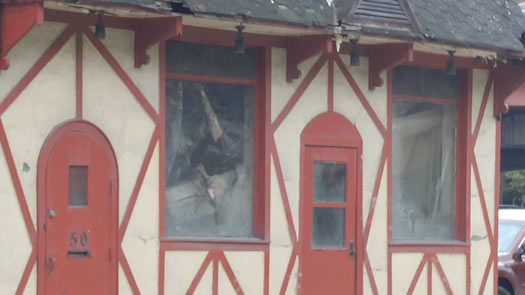 Kathy Sheehan consulting at the scene: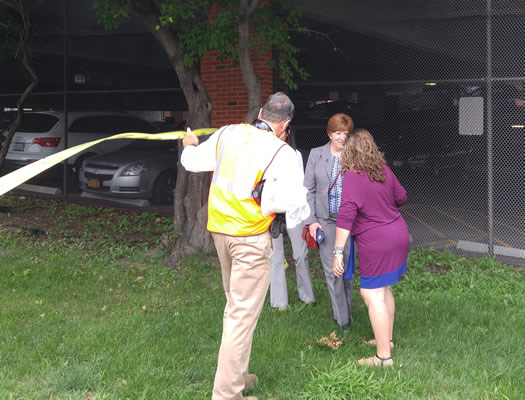 All photos by Sandy Jonhston. (Thanks, Sandy.)
Hi there. Comments have been closed for this item. Still have something to say? Contact us.