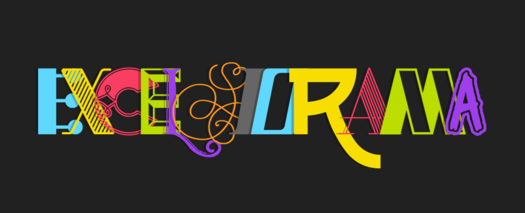 This is fun: A group of upstates designers got together to create a sort of crazy quilt typeface called Excelsiorama. (Because upstate New York.) Blurbage:
While it is a work in progress, it is ready for a variety of wacky uses. The core set of letters, numbers, and punctuation were completed by over 30 collaborators across Upstate NY. Alternates continue to trickle in, adding much appreciated depth to the display face. Contributors snagged glyphs on a first come first served basis, with zero direction and guidance.
The typeface is free to download and free to use. "We'd love to see what you do with it (send a tweet to @AIGAUPSTNY or @finck."
The organizer of the effort is Ithaca-based designer Tyler Finck. And the list of contributors includes a bunch of Capital Region designers, among them Andrew Gregory, Doug Bartow, Christina Sharp and Michael Rivette, Greg Matusic, Krystal Hinckley, and Jared Schafer.