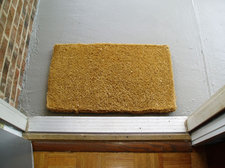 Miriam emails:
We're thinking of renting out a home we own in Latham and wanted to know if anyone had recommendations for property management companies who could handle finding tenants and administering the property. Thanks in advance!
We've known a few people who have rented out homes for a year because of temprory work moves or something similar, and there were a lot of details to nail down. So maybe a property managment company can make it easier. Or maybe you have other ideas to suggest.
Have a suggestion for Miriam? Please share! And sentence or two about why you're recommending of company can be a big help.
photo: Flickr user Joelk75 (CC BY 2.0)
Hi there. Comments have been closed for this item. Still have something to say? Contact us.