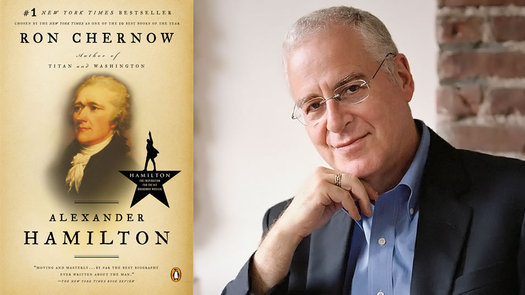 Pulitzer Prize-winning biographer Ron Chernow will be in Albany November 2 for a public event at the State Education Building. He'll be receiving the 2016 Empire State Archives and History Award from the New York State Archives Partnership Trust. Tickets go on sale today (September 1) -- they're $20.
Chernow is famous for his 2004 biography of Alexander Hamilton. It was a best seller when it was released -- and it became one again more recently because Lin-Manuel Miranda adapted it to become the Broadway megahit Hamilton. (He also served as a historical advisor to the show.) Chernow won the Pultizer Prize for this 2011 biography of George Washington, and he's currently working on one about Ulysses S. Grant.
The Albany event will be in the Chancellors Hall of the State Education Building. Chernow will be talking about his career and work with historian Harold Holzer. The event starts at 7 pm.
photo: Sigrid Estrada