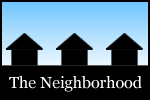 Among the topics in this most recent spin around the Capital Region's online neighborhood: tracing two lives, flying from Albany to NYC, Basin and Saddleback, iris eradication, the Jell-O Museum, dodging a scam, wedding gifts, dogs on restaurant patios, noodles, pasta, dinner in Lenox, and poaching.



An old letter to the editor prompted 98 Acres to trace the lives of two people displaced by the ESP.
Carl recalled the first attempt to fly from Albany to New York City.
Paula noted some of the monuments in the Albany Rural Cemetery that involve books.
Jen climbed Basin and Saddleback mountains in the Adirondacks.
Jackie took part in an iris eradication effort.
Julie visited the Jell-O Museum in Le Roy.
Chuck avoided a scam that involved the state comptroller's unclaimed money list.
Kristi took up "how much people spend on a wedding gift" question.
Steve revisited the dogs-on-restaurant-patios question.
Jerry tried the Noodles and Company at Crossgates Commons.
Daniel was invited to try the fresh pasta at Il Faro in Menands.
Silvia had a different sort of anniversary dinner in Lenox.
And Dominic on roasting, sauteing, and poaching.